Famous villages in Turkey
The Turkish villages are the best places if you want to skip the hustle and bustle of the city and escape the boring day-to-day routine. They are the perfect destinations for summer and winter vacations. Therefore, in this article from Ebla Real Estate, we will talk about the most famous villages in Turkey.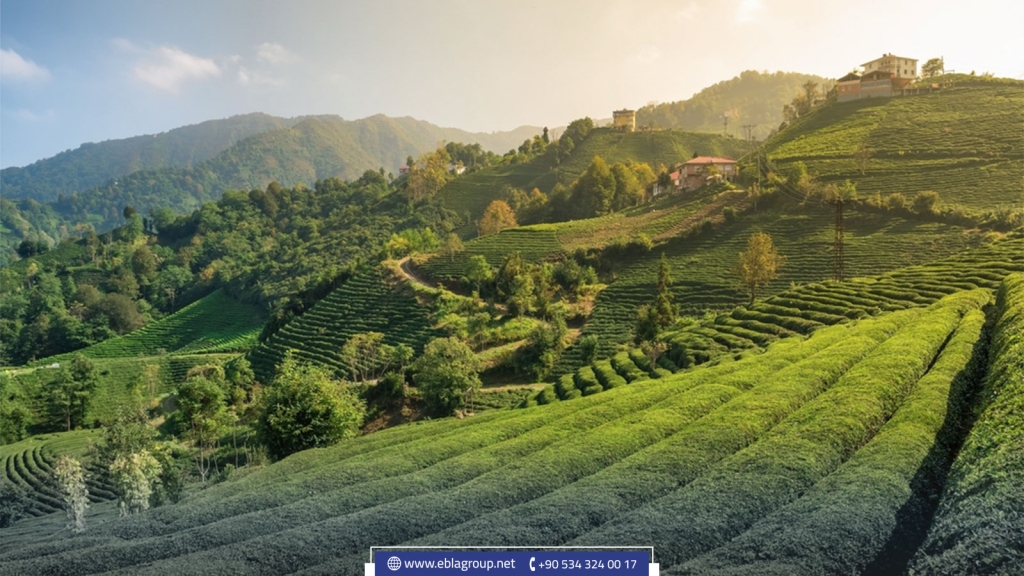 The most famous villages in Turkey:
Adatepe, Istanbul:
Adatepe is a small Greek-Turkish village on the foothills of the Ida Mountains, full of local delights like its historic stone houses and nature. The Adatepe village lies in the town of Küçükkuyu in the district of Ayvacık in Turkey's western Çanakkale province, facing the Gulf of Edremit to the north, about 100 km away from Istanbul.
The village was declared an archeological site back in 1989 and has preserved its authentic cultural and natural state ever since.
In Adatepe, old barns serve as cafes and guests can have a cup of Turkish coffee under shady trees that are centuries old. Moreover, the village offers a tranquil oasis in nature, away from the stress of busy, urban life.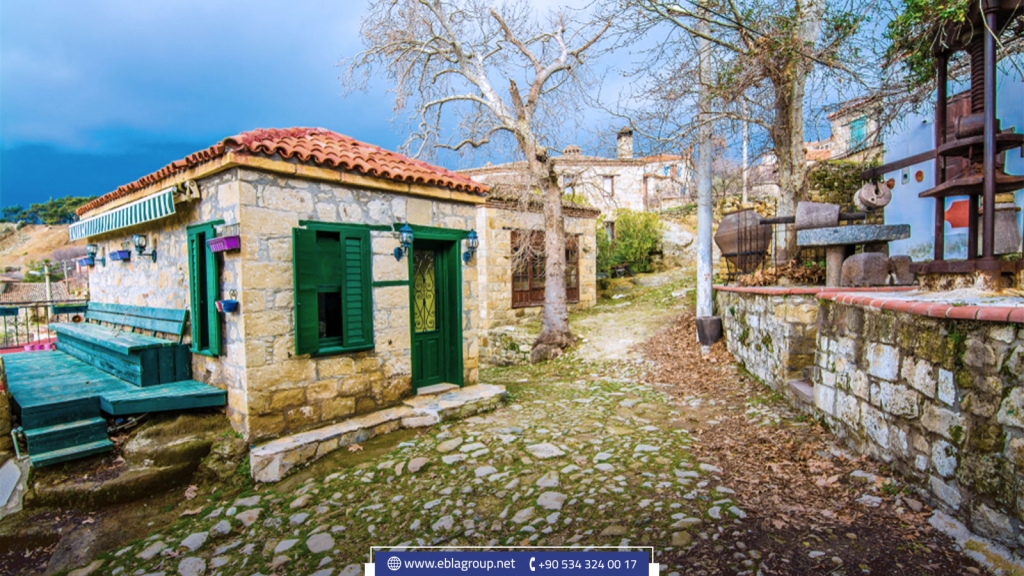 Ağırnas, Kayseri:
The village Ağırnas is within the boundaries of the Kayseri metropolitan area, and administratively in Kayseri's metropolitan municipality of Melikgazi. The town lies at a distance of 24 km (15 mi) from central Kayseri.
Ağırnas, which It dates back more than 3,000 years, is a famous village as it is the birthplace of Mimar Sinan, the architect who worked under Suleiman the Magnificent, and is a site rich in historic buildings.
Sirince, Izmir:
Sirince, a mountain village in the Selcuk district of Izmir, is undoubtedly one of the most beautiful villages in Turkey. The village is dotted with chalk white houses that give it a beautiful look which will leave you mesmerized like never before! The houses in his beautiful village are surrounded by lush greenery. Thus, it is a must-visit spot.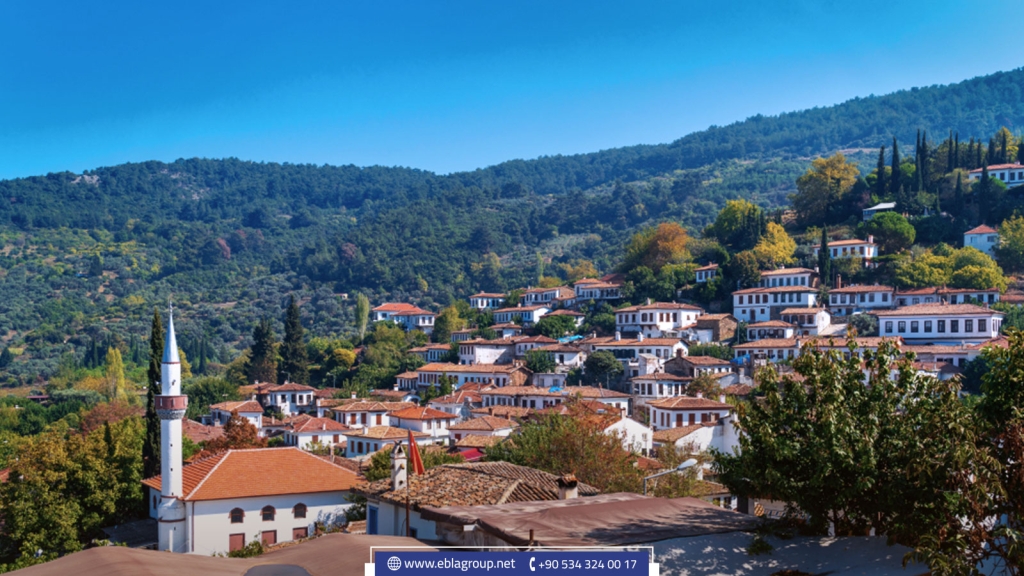 Uçhisar, Nevşehir:
Uçhisar is a village in Cappadocia, in Nevşehir province, Turkey. It is 7 kilometers east of Nevşehir, 12 kilometers west of Ürgüp, and 10 kilometers south of Avanos. 
Uchisar is the highest settlement in all of Cappadocia and offers panoramic views of the unique landscape below. The village is famous for its unique rock castle of Uchisar Castle, observation terraces, rock-cut houses and Pigeon Valley. It is worth noting that Uçhisar is among the best places to explore and stay in Cappadocia.
Uzungöl, Trabzon:
Uzungol is 99 km from Trabzon and 19 km from Caykara. This region is home to the oldest forests in the world's temperate zone. Thanks to its abundant rainfall and relatively mild climate, it is green in all seasons of the year. It also includes a rich environment in terms of wild animal life.
Cumalıkızık, Bursa:
The Ottoman village is located east of Bursa on Ankara Road, about 13 km from the center of Bursa. The history of the Ottoman village in Bursa goes back more than 700 years. It is one of the most important historical landmarks in the city of Bursa. Moreover, it is among the most prominent heritage sites in Turkey. Furthermore, it was included on the UNESCO World Heritage List in 2014. There are ruins of a Byzantine church, southeast of the village. Additionally, the famous houses of Cumalıkızık embody the charming traditional Ottoman architecture.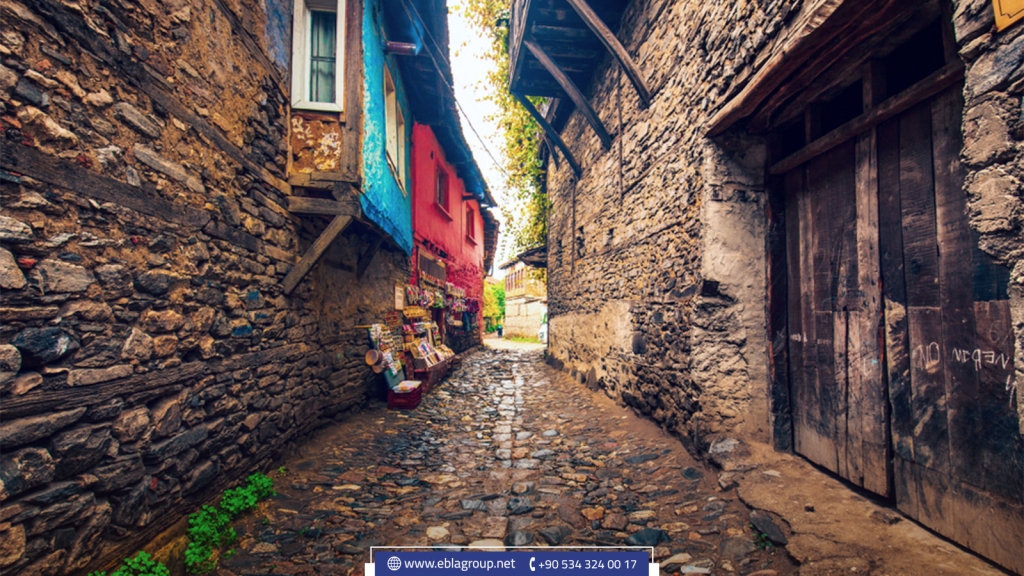 Misi Köyü, Bursa:
Misi village is a very ancient settlement, dating back more than 2,000 years, located in Nilufer district, 12 km from Bursa city center. Moreover, Misi Village is one of historical attractions to visit in Bursa, as it includes beautiful natural places and historical monuments in addition to many cafes and restaurants. It is worth noting that one of the most known places of the village is the little ethnographic museum.
Gölyazı Köyü, Bursa:
Gölyazı Köyü is characterized by picturesque scenery, natural beauty and historical landmarks. It is located in the middle of Uluabat Lake in Nilufer district of Bursa. Gölyazı dates back to Ancient Greek times, but most ancient structures are from the Roman period. The village had strong Greek roots during the Ottoman period, but these have now diminished although an Orthodox church still remains.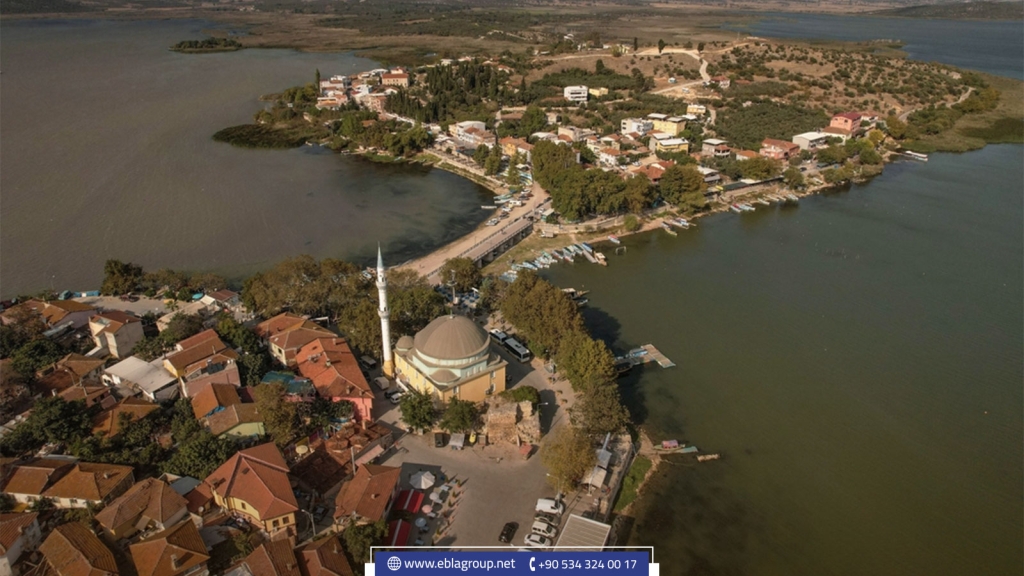 Edited by: Ebla Group Real Estate
If you like the topic, do not forget to share it with your friends.