Real Estate Development
Real estate development is the process of making tangible improvements for real estate properties to increase its value.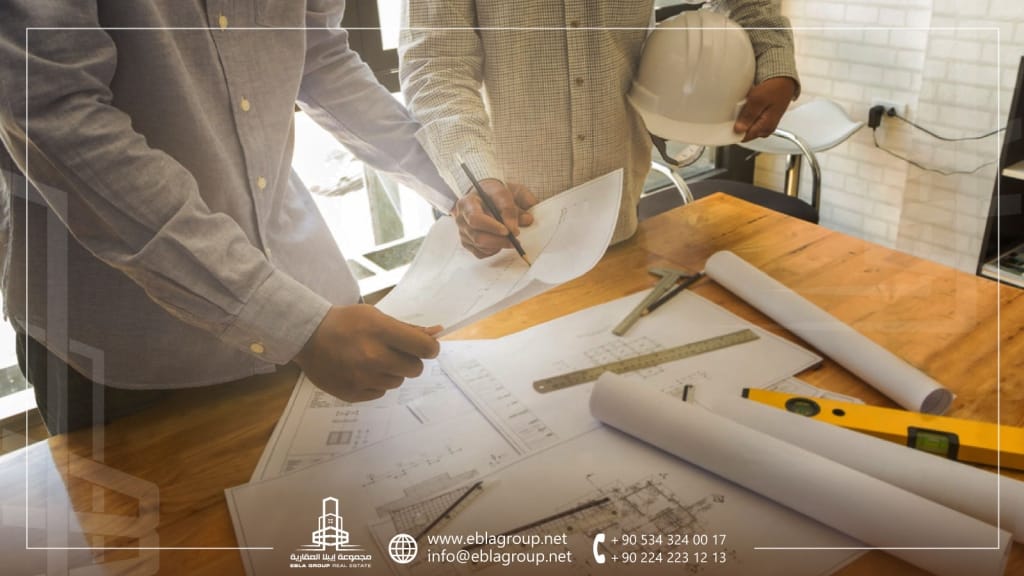 When you develop real estate, you are either building new urban structures, modifying old buildings to suit the real estate market, or generally improving any property to increase its market value and obtain the best investment return.
When you develop your property, you have a great opportunity to achieve higher profits during the ownership of the property and greater financial gains upon sale. It is worth noting that investors in the real estate market deal with companies that have a good experience.
Ebla Real Estate provides real estate development services, including searching for suitable lands to start your project or the real estates that need modification in line with the Turkish real estate market.
The stages of real estate development:
The real estate development process includes three main stages:
Pre-development.
Construction.
Post-development
Each of the three stages is very important. Thus, you cannot skip one of them or try to do it out of order. It is worth noting that Ebla Real Estate achieves the best profit rate for investors, and follows the order of the real estate development stages accurately.
Ebla real estate services in real estate development:
We look for a suitable property or project that meets the investment criteria and achieves the purpose of investing.
Moreover, we study the economic feasibility of the project with high accuracy, through a specialized team.
Furthermore, we prepare the project plans and obtain all the permits to start the real estate development project.
Additionally, we supervise the development process through a group of specialized engineers.
In addition, we market the project inside and outside Turkey, by our real estate marketing team.
 Factors for the success of real estate development:
Practical experience is an integral part of the success of any project.
A team specialized in the management of real estate projects, including engineers and technicians.
Formalizing the construction contracts.
Obtaining the approval of real estate development in Bursa legally
After real estate development services of Ebla:
Maintaining the property and carrying out the necessary repairs. Thus, the asset remains in a good investment condition. The investor has two main options:
Rent the property and invest while preserving the assets.
Offering the property for sale and reinvestment in other projects.
We at Ebla Group Real Estate lease and manage the properties. Thus, investors have the opportunity to get high returns quickly.
Moreover, if the investor chooses to sell the property instead of renting it, we at Ebla Group Real Estate help the investor to sell it with a good price through our relations in the real estate. Thus, the investor may be able to achieve a quick profit and start his next project in a short period.
For more information about the real estate development, do not hesitate to contact us on the following numbers:
00902242231213