Privacy Policy of Ebla Group Real Estate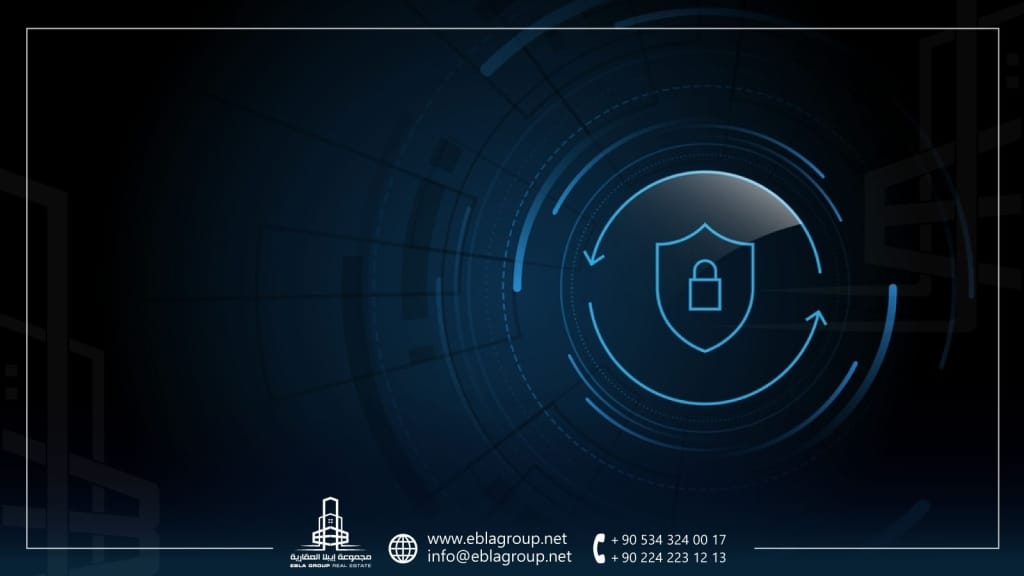 On the basis of its concern for its customers' data and the privacy of their information
in addition to its commitment to the laws of privacy and confidentiality of personal data
especially the Turkish Intellectual Property Law No. 5846 and the Personal Data Protection Law.
Undoubtedly, Ebla Group Real Estate developed a set of items and points to explain its policy
in maintaining the privacy of its customers in addition to how we deal with their personal data.
So What is privacy, and the term privacy policy:
Privacy in the world of information means the rights of the user to maintain and control
his personal information in addition to to ensure its confidentiality and protection.
As for the term (Privacy Policy):
If the user accesses a site, a request may be made to collect information and data
about the user, for the purpose of protecting property or for a commercial purpose
Moreover, if the user voluntarily submits his own profiles, the site, in accordance
with the laws, preserve them and not disclose or send them to any party only at the
request of the user himself.
So from it, Ebla Group Real Estate uses the information and data of our customers
of their own free will. Moreover, we never collect our customers' personal data without
their desire to do so while browsing our site.
Indeed, universally, by visiting any website, including Ebla Group Real Estate
website, the host server records:
Internet Protocol address: IP
In addition to the date and time of your access to our site, as well as the type of browser you use.
In addition to the address of any external website through which you were transferred to us.
So What are the requirements for accessing profiles and user information?
Of course, Ebla Group Real Estate website requests user data for necessary considerations
Thus, the most important of which are:
Ebla Group Real Estate is a legally licensed real estate company that uses its
website for marketing, promotion, selling and buying. Therefore, we must review
the profiles of our clients.
Ebla Group Real Estate website handles the files and data of its clients to communicate
with them, respond to their inquiries and develop its performance and relationships
with clients. Furthermore, they do not use them for other purposes.
Ebla Group Real Estate website communicates with customers through their accounts
and email addresses to display its advertisements and marketing advertisements about
real estate and the offers and opportunities of our company.
Protection of Ebla Group Real Estate website from attacks, electronic attacks, or the
use of the website for personal or commercial purposes without permission.
Moreover, Ebla Group Real Estate maintains and enhances the intellectual property rights
granted to it within the Intellectual Property Protection Law on its websites.
Preserving information and maintaining the services of Ebla Group Real Estate website.
Our website requests users' information, in accordance with legal procedures and new legislation.
The user provides us with his personal information personally, completely freely
and voluntarily within what is specified by the Personal Data Protection Law for visitors
to the site.
Ebla Group Real Estate website maintains the privacy and confidentiality of all personal
data and information that you have agreed to provide to us without disclosing it to any
party except at the user's own desire.
Ebla discloses and shows the data and information of the user to the legal authorities in
the event that the necessary legal and legislative measures require it, or to defend you
or protect the property rights of Ebla Group real estate.
The contact information that you send to Ebla at your request or at our request;
in case we offer a property for sale or investment, or in order to request a
service from our company, it shall be kept confidential; We do not send it to anyone
or sell it to a third party, and we maintain the privacy of buying and selling trading
unless Ebla website obtains your written and documented consent.
In addition,
Personal information, trading information and services will remain in the company's
archives in the form of private social data; we only use them in the statistical and
research work of Ebla Group real estate without publicizing it and it is used in a
proper manner
through which you cannot be identified.
The data provided by you will be used to respond to all your inquiries, comments, or
requests by Ebla Group Real Estate team or any of its affiliate sites.
Ebla Group Real Estate will not sell, barter or disclose any information for the benefit
of any third party outside our site, or its affiliate sites.
Any website, including Ebla Group Real Estate website, must contain external links
to other websites, we are not responsible for the privacy policy and the content of
those websites. Therefore, our customers are kindly requested to review the privacy
policy of those websites before browsing them.
Ebla Group Real Estate reserves the right to amend the terms and conditions of the
privacy policy if necessary, and you will be continuously notified of the data we have
obtained, and the party we will provide with this data.
Your concerns and warnings about the confidentiality of your information and
the privacy of your data are a matter of utmost importance to us. Furthermore,
we maintain and secure them always, as we indicated above in our website's privacy
policy.
Of course, when needed or necessary, we are pleased to contact you….