Cladding and Construction
Cladding and construction in Bursa, distinguished interior and exterior finishes for villas, buildings, apartments, offices, shops, farms and factories for companies and individuals in Bursa.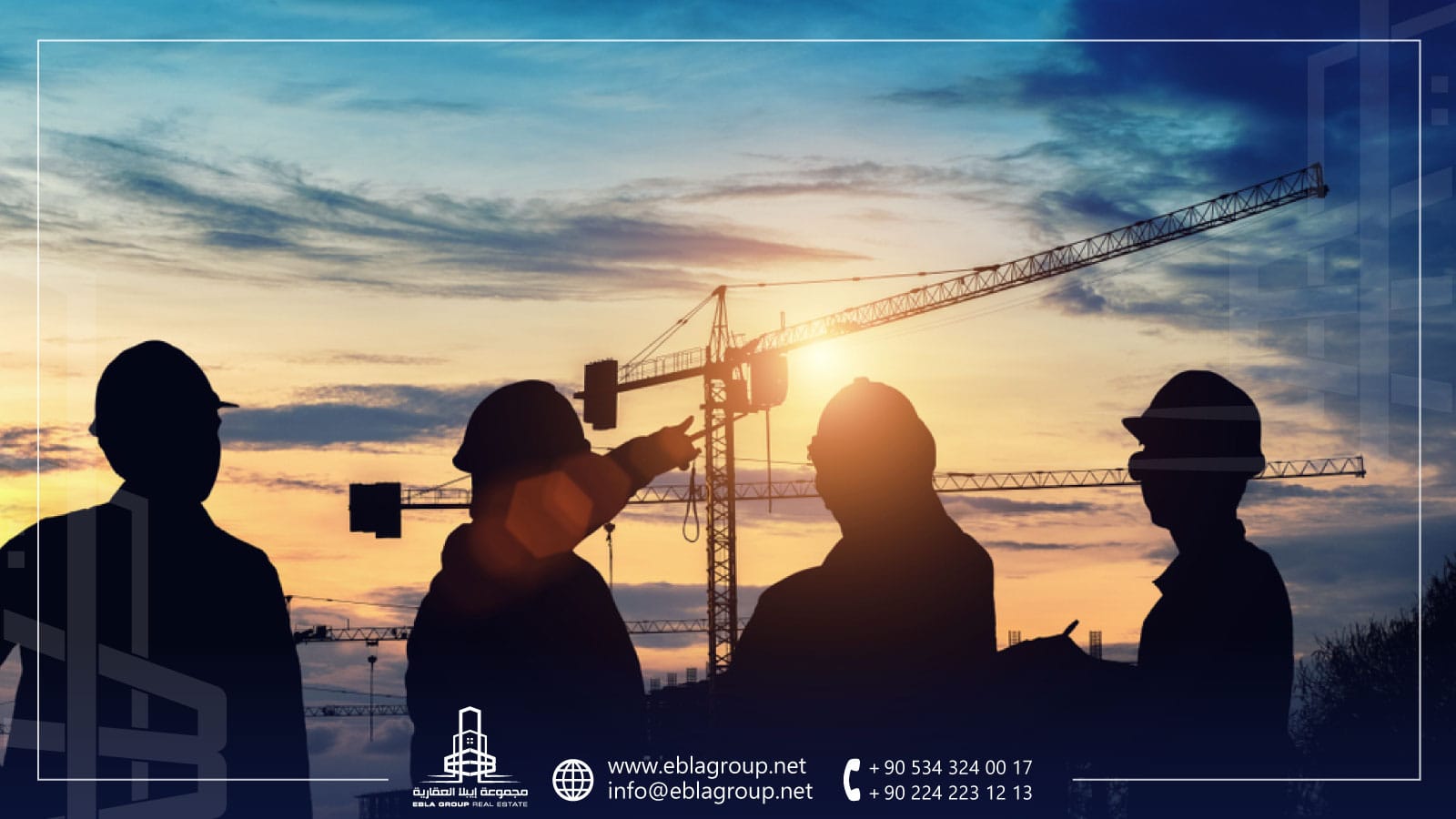 Ebla Real Estate Company is an integrated construction and contracting company in Bursa. Moreover, Ebla Real Estate builds commercial, residential and industrial buildings in Turkey, including villas, offices, buildings, etc.
Table of contents.
An introduction.
Ebla services in the field of cladding and construction in Bursa.
Quality of cladding and construction in Bursa.
An introduction:
Many companies and individuals are looking for a general contractor or a construction company to build a house or a residential complex. Moreover, many others are looking for a company that provides cladding services.
Ebla Real Estate Company provides integrated services in the real estate sector in Turkey from construction and cladding to marketing. Thus, if you are looking for an experienced company in the construction and cladding field in Bursa then you are in the right place.
Ebla services in the field of cladding and construction in Bursa:
At Ebla Real Estate, we supervise many various projects. We also apply for issuing building permits. It is worth noting that our team consists of experienced general contractors, engineers and technicians.
Furthermore, we supervise on a daily basis the construction site as well as manage sales. We also provide a full report of the work stages periodically throughout the duration of the project.
Additionally, we get the job done well from scratch to delivery with the best prices.
Thus, our offered services are highly demanded in the market for their high performance, reliability and timely execution. These services are extensively helpful to clad and decorate interior and exterior of commercial and household buildings.
Quality of cladding and construction in Bursa:
Cladding materials are essential elements of a building that ensure the exterior is protected from harmful sources. Moreover, building cladding systems extend the lifespan and longevity of the facility. They also provide other benefits, including strength to the structure and thermal insulation, resulting in better energy efficiency. These materials not only protect the construction envelope but also enhance the aesthetics of the building. Thus, the facade design and the correct finish choice of the construction and cladding materials must have the right balance of functionality, efficiency, and aesthetics. And that is what we provide to our valued clients.
Thus, if you are looking for a construction company or a contractor in Bursa, do not hesitate to contact Ebla Real Estate that provides real estate services in Bursa.