Bosphorus Bridge in Istanbul
Bosphorus Bridge in Istanbul (15 July Martyrs Bridge) is one of the most famous attractions in Turkey. In this article from Ebla Real Estate, we will talk about this great bridge.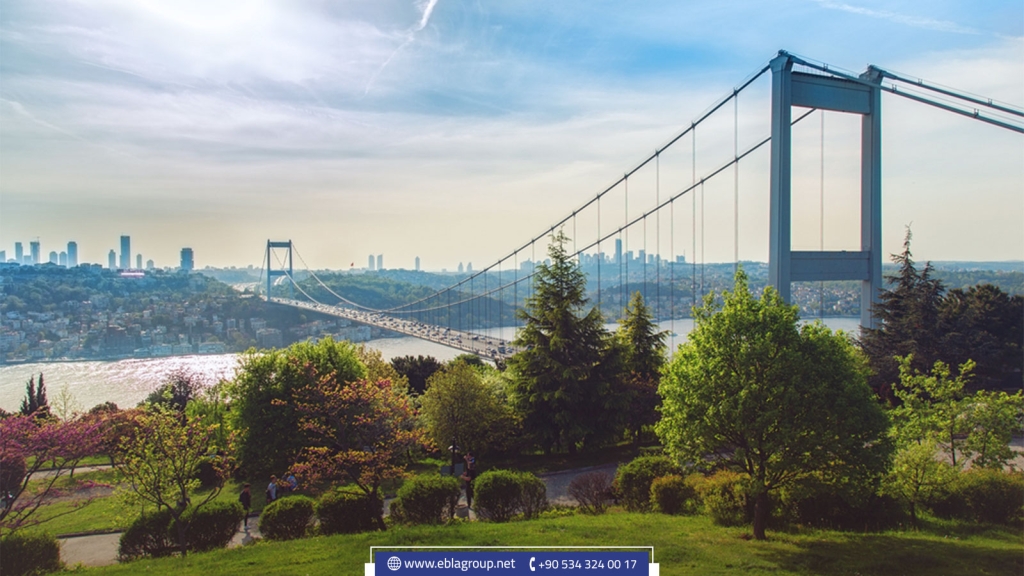 Bosphorus Bridge in Istanbul:
The Bosphorus Bridge is one of two bridges that spans the Bosphorus Strait, connecting the European and Asian sides of Istanbul. Moreover, it stretches from Ortakoy on the European side to Beylerbeyi on the Asian side and is sometimes referred to as the First Bosphorus Bridge.
Information about the Bosphorus Bridge in Istanbul:
The construction operations of the suspension bridge began in 1970 and it was completed on October 30, 1973. 
The bridge measures 5,118 feet (1,560 meters) long, with a deck width of 110 feet (33.5 meters). Moreover, the distance between the towers (main span) is 3,524 feet (1,074 meters) and the total height of the towers is 541 feet (165 meters).
Istanbul Bosphorus Bridge was the fourth longest suspension bridge in the world when it opened in 1973. Furthermore, it was the first bridge to connect Europe and Asia since a bridge spanning the Dardanelles in 480 B.C.
The suspension bridge is anchored by gravity and is supported by steel towers and sliding piers. Moreover, the aerodynamic bridge floor is suspended on steel cables.
The construction cost of the Bosphorus Bridge at that time was 200 million dollars.
On 25 July 2016, prime minister Binali Yıldırım announced that the bridge would be renamed as the 15 Temmuz Şehitler Köprüsü (July 15 Martyrs Bridge).
250 thousand vehicles pass over the bridge on a daily basis.
In addition, crossing Bosphorus Bridge on foot is not allowed.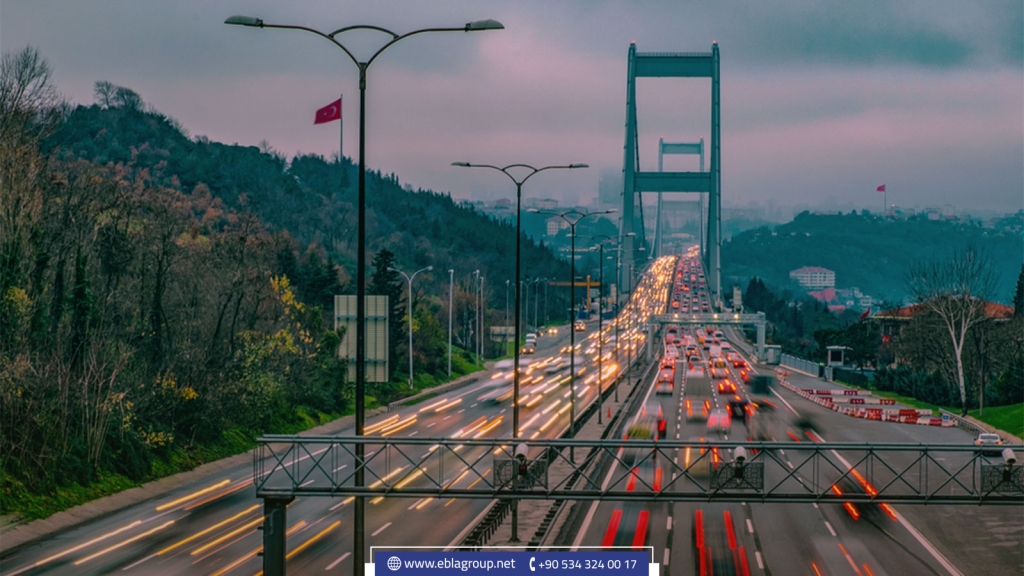 Entertainment activities at the Bosphorus Bridge in Istanbul:
Tourists and locals can take a cruise on the Bosphorus Bridge at night and enjoy the beautiful views. Moreover, they can have the best food in the most famous restaurants. They also can have a cup of tea in one of the prestigious cafes with a charming view.
Furthermore, visitors can visit some of the tourist attractions near the bridge such as Ortakoy, Brides Hill, Sultan Ahmet Mosque and others.
In addition, it is open to pedestrians only for a couple of hours every year. This once-a-year opportunity to walk over the Bosphorus Bridge is the Istanbul Marathon, popularly known as the Eurasia Marathon.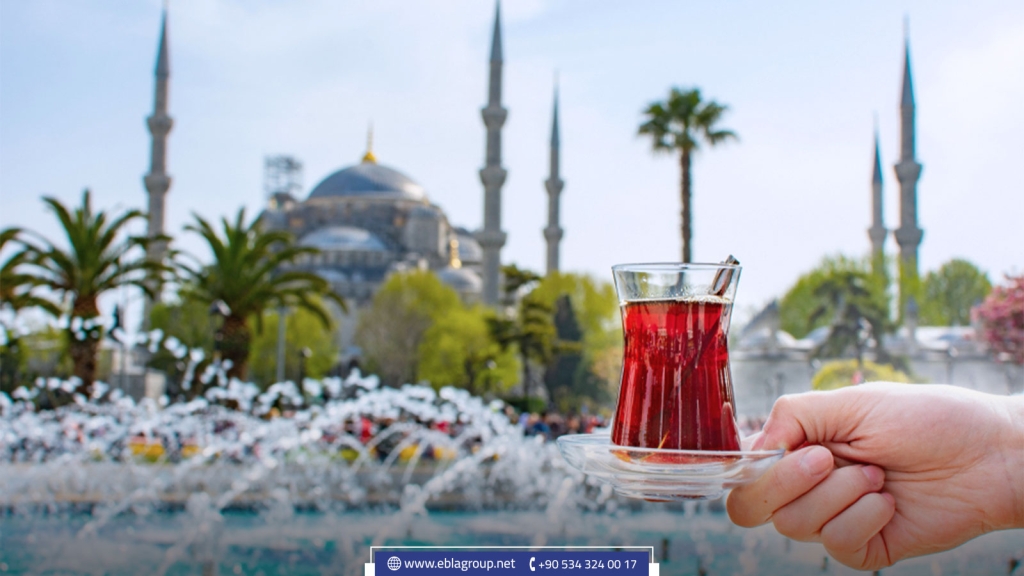 Edited by: Ebla Group Real Estate
If you like this subject, do not forget to share it with your friends to benefit