Trabzon in Türkiye – All you need to know about Trabzon in Türkiye
Trabzon in Türkiye is an important historical and cultural center. Moreover, it is among the most wonderful tourist destinations for tourists from all over the world as we will see in this article from Ebla Real Estate.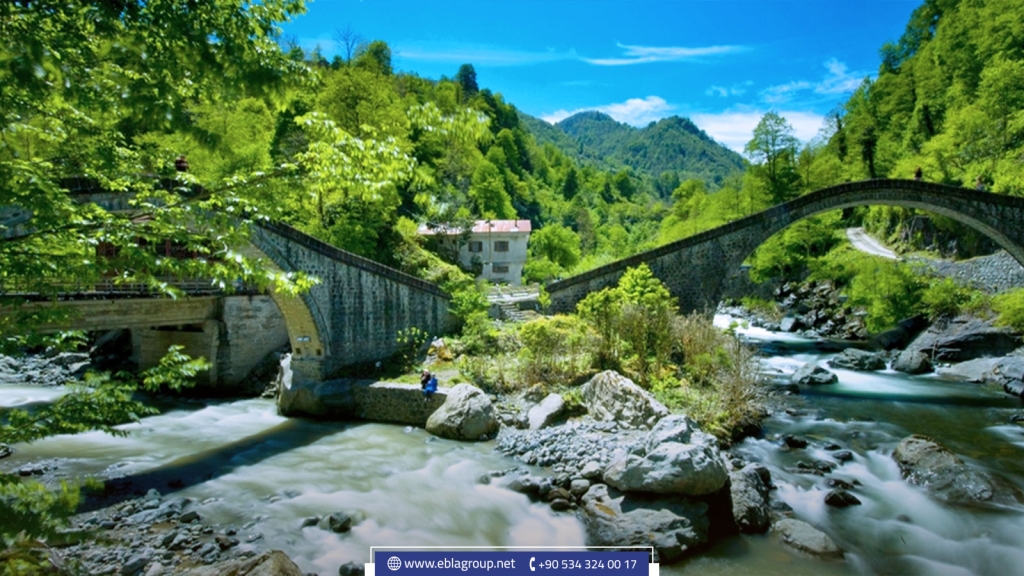 Trabzon in Türkiye:
Trabzon is one of the major cities of Turkey and the biggest one in Eastern Black. It is located in northeastern Turkey on the Black Sea coast.
Trabzon is an important commercial gateway to Iran in the southeast of the country and the Caucasus regions in the northeast. Trabzon extends over an area of ​​4,685 square kilometers. It has a population of more than 816,684 people.
Due to the rainy climate even in the summer months, it has lots of green forests and mountains with many rivers and highlands. There are major roads connecting Trabzon to other cities, a big harbor for international shipping traffic in the Black Sea, and an international airport. 
Tourism in Trabzon and its most important tourist attractions:
Trabzon is one of the most important tourist destinations in Türkiye. It is an ideal city for those who want to relax in a peaceful environment rich in ancient monuments and stunning historical and natural landmarks. Trabzon has numerous tourist attractions, some of which date back to ancient empires. Among the most important landmarks in Trabzon are:
Trabzon beaches:
Trabzon beaches are located not far from the central highway. There are so many beaches in Trabzon where visitors can not only swim but also canoe, surf, dive and even have a boat tour while there. Among the most beautiful of them are: Çamburnu Beach, Arsin Beach and Akçakale Beach.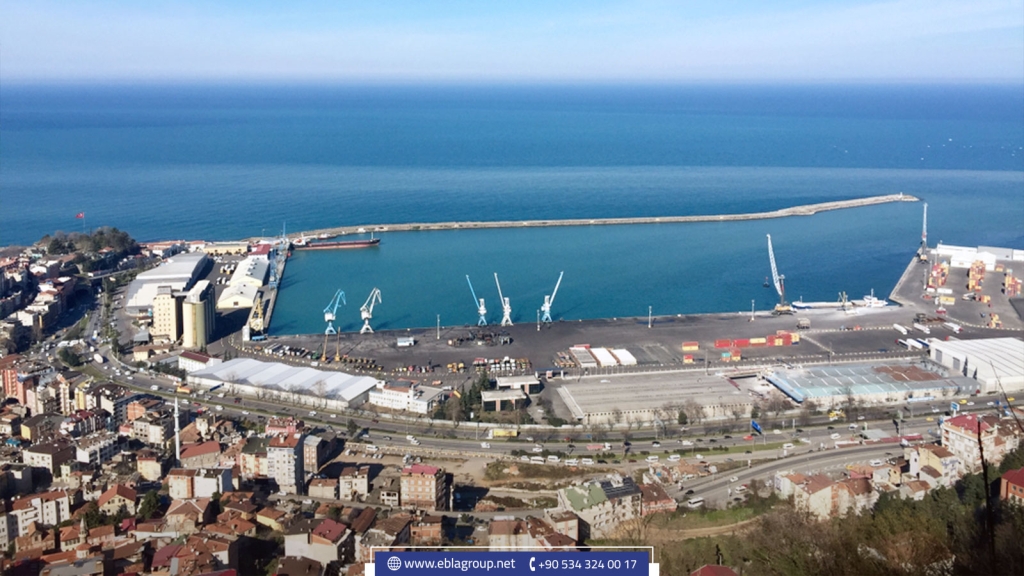 Trabzon mountains:
Mountains in Trabzon are among the most breathtaking natural landmarks. Visitors can have a great time and engage in recreational activities such as climbing and camping on the tops of these picturesque mountains. 
Trabzon waterfalls:
One of the prominent tourist destinations, which attracts thousands of visitors annually, is the Trabzon Waterfalls, because of its charming landscapes.
Lake Uzungol in Trabzon:
It is a lake in an area called Caykara, 99 km from Trabzon, located among the mountains, covered by forests. Lake Uzungol is one km long, 500 m wide and 15 m deep. Several routes have been built to hike tourists in the beautiful nature around the lake in addition to places to fish and facilities to stay in.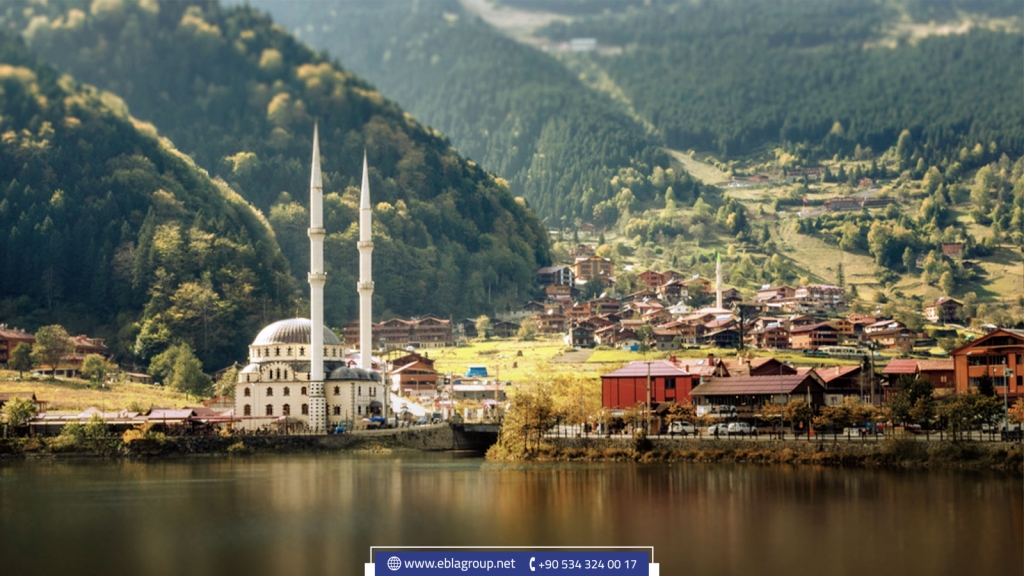 Trabzon Square:
The famous Trabzon Square is located in the city center. It includes a number of tourist and entertainment centers such as restaurants, cafes, hotels, and gardens.
Sumela Monastery in Trabzon:
It is one of the famous historical monuments in Trabzon. It is a carved monastery in the heart of the mountain cliffs, built on the narrow edge of steep cliffs in the forests, south of Trabzon. Sumela Monastery was built in the 4th century by two Athenian priests, Bernaba and Safronius.
Cal Cave in Trabzon:
Cal Cave is located 50 km from the city center of Trabzon. It is the second longest cave in the world. Moreover, it is one of the famous tourist places that attract thousands of visitors.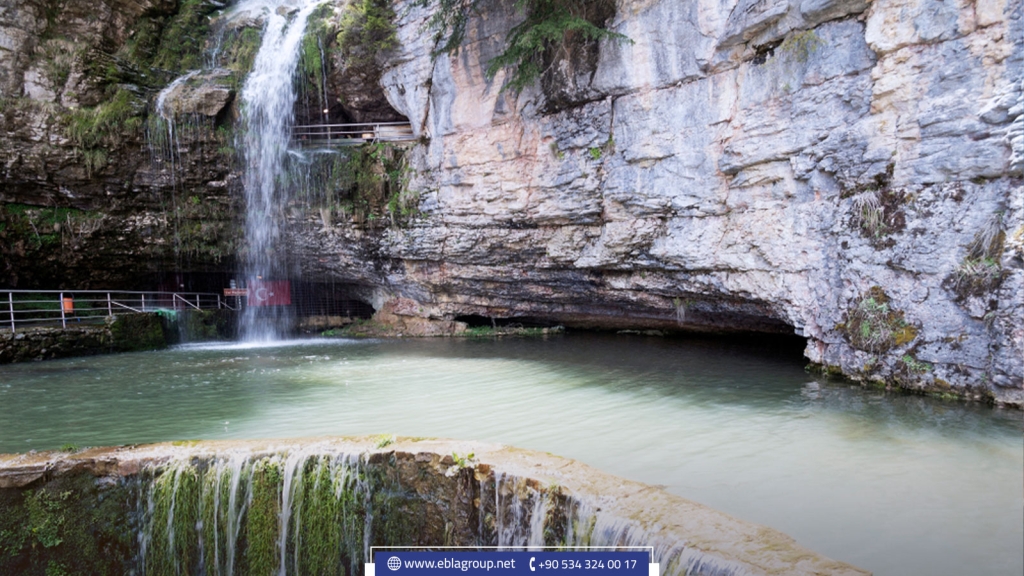 Medical tourism in Trabzon:
Trabzon in Türkiye is one of the premiere medical tourism centers in the country. International patients get services for the purpose of treatment and rehabilitation from hospitals in Trabzon. Hospitals and health centers in Trabzon provide high-quality health care services, employ skilled doctors and nurses, have excellent economic value and use advanced technology.  
In 2022, Trabzon received more than 29,000 foreign tourists who came to it for the purpose of medical tourism.
Economy Trabzon in Türkiye:
The maritime trade and investment sector is the first supporter of the economy of the city of Trabzon. It includes the most important port in the Black Sea region, known as the Port of Trabzon.
Trabzon's economy also depends on agriculture and animal husbandry. The main agricultural products in Trabzon are tea, corn, potatoes, wheat, tobacco, beans, and vegetables.
In addition to what we have mentioned, foreign tourism has greatly positively affected the economy of Trabzon in Turkey. Foreign investment projects added to it a great value.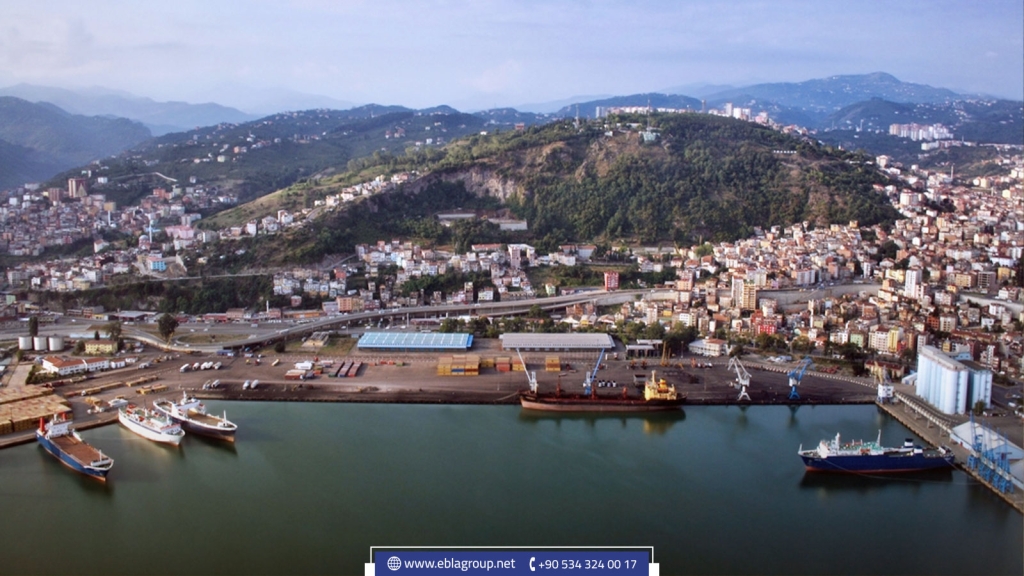 Edited by: Ebla Group Real Estate
If you like the topic, do not forget to share it with your friends