Real estate in Antalya in Türkiye – Advantages of investing in Real estate in Antalya
Antalya, the gem of the Turkish Mediterranean, is one of the most charming tourist cities in Turkey. Moreover, it has been attracting the attention of real estate investors. Therefore, in this article from Ebla Real Estate, we will talk about real estate in Antalya and the advantages of investing in it.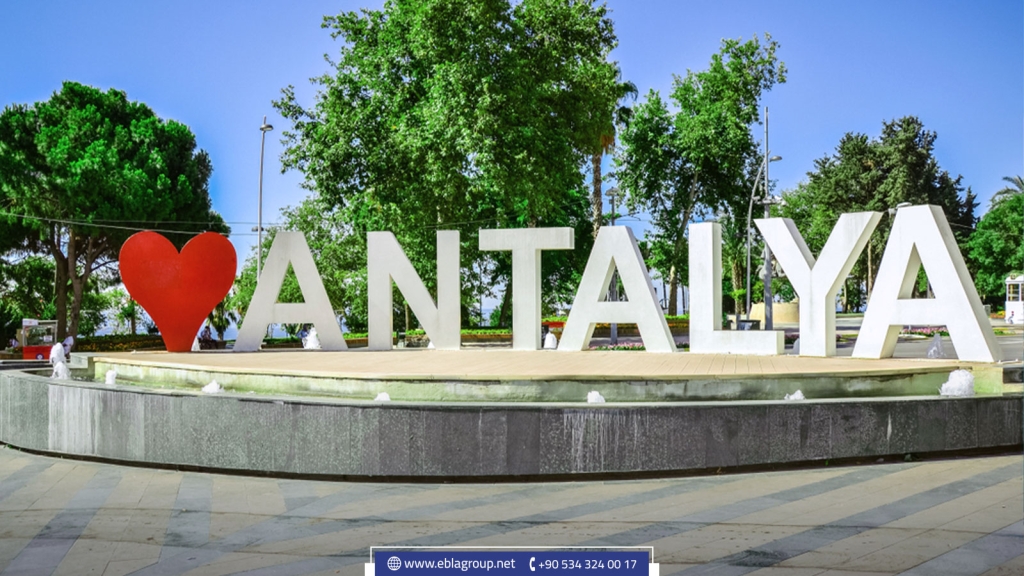 Information about Antalya in Türkiye:
Antalya is a city in southern Turkey on the Mediterranean coast with a population of 1,200,000 people within its metropolitan area which reaches 2 million. Antalya covers an area of ​​1,417 square kilometers, with a height of 30 meters above sea level.
Its location at the center of Turkey's tourist industry makes it one of the most visited cities in Europe. It has been described as "the most beautiful city of the Turkish Riviera".
Real estate in Antalya in Türkiye:
The various investment opportunities in Antalya's real estate sector make it a perfect investment option. By purchasing rental properties, investing in new developments, or purchasing commercial properties, investors can take advantage of the high profits.
It is worth noting that real estate sales in Antalya to foreigners reached 1,099 apartments in February of the year 2022, achieving the highest number of foreign sales in February during the previous five years, with a record increase of 106.2% compared to sales in the same month of the year 2021. 
Moreover, Istanbul ranked first in the list of the best-selling Turkish cities for real estate to foreigners during the past year 2022, with a number of sales of 24 thousand and 953 apartments. Followed by Antalya in second place, with a number of sales of 21 thousand and 860 apartments.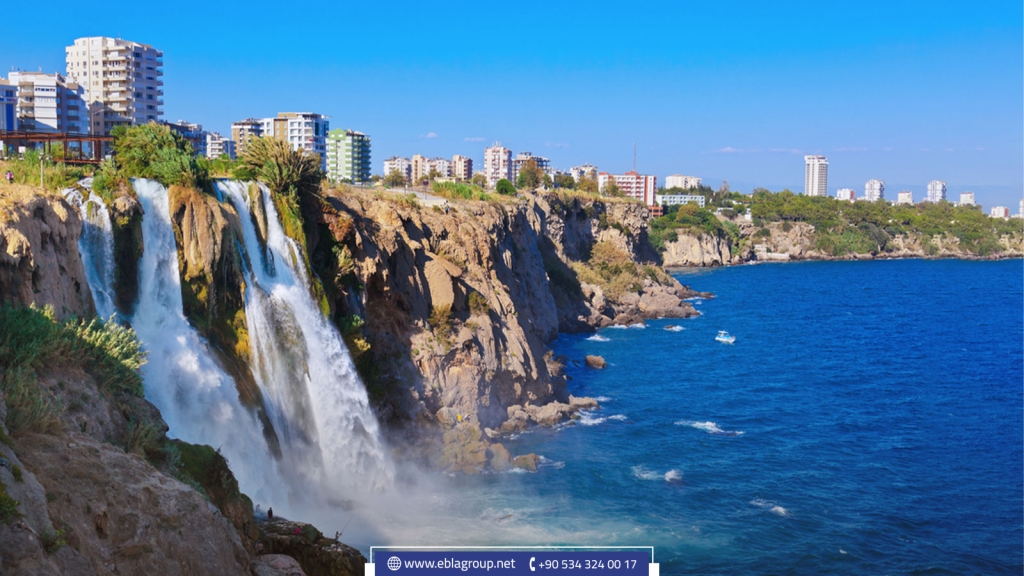 Reasons for real estate boom in Antalya, Türkiye:
Tourism in Antalya:
Antalya's tourism industry has been booming over the last decade, which has been a significant driver of the city's real estate market. The types of tourism in Antalya vary from marine, mountainous, summer, winter, health, sports, and religious tourism, in addition to tourism for conferences and cultural festivals, camping tourism and many recreational activities.
Additionally, Antalya ranked fourth in the most visited cities in 2010, and its airport has set records in the number of visitors many times. All of that contributed to a large number of people buying real estate in Antalya, especially foreign citizens.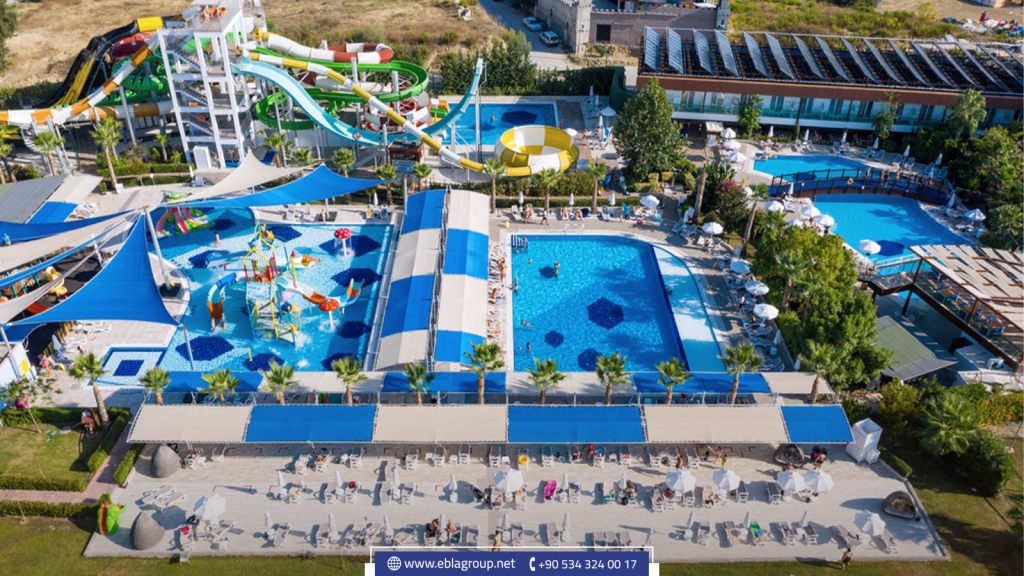 Ideal spot for investments:
Antalya is an ideal place for various investments, especially residential and tourism. It attracts a huge number of foreign investors, especially Europeans.
In addition, the urban transformation projects are growing rapidly in Antalya, represented by many tourist resorts, hotels, and luxury residential and commercial complexes.
Strong economy of Antalya:
In the city of Antalya, tourism, commerce and agriculture are at the forefront of economic activities, whereas industry has also shown progress in the recent period. In addition, real estate investments represent the backbone of the city's economy.
Geographical location of Antalya:
Antalya is located in southwestern Turkey, on coastal cliffs, surrounded by mountains. It has a charming view of the Mediterranean Sea. This vital location close to European countries encouraged the establishment of large investment projects in real estate in Antalya.
Infrastructure development:
Antalya has a very advanced infrastructure. There are always projects to improve and develop the infrastructure, including transportation, roads, bridges, airports and ports.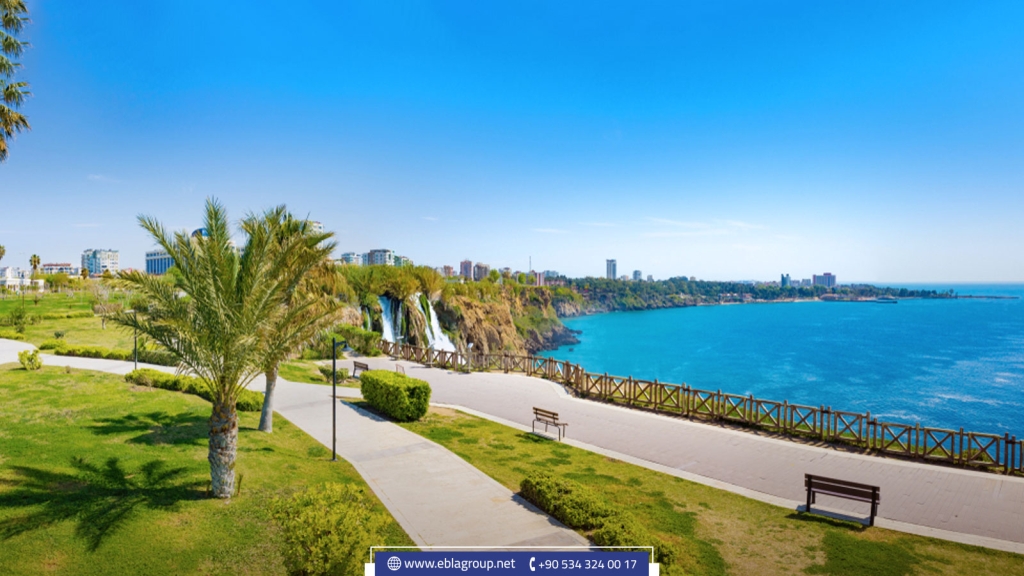 Accessibility:
Antalya International Airport is one of the most important airports in Turkey. It accommodates more than 35 thousand passengers per day. In addition, it receives nearly 11 million visitors annually. It also provides transportation services to several southern regions in Turkey.
Advantages of investing real estate in Antalya, Türkiye:
Buying a property in Antalya is a profitable investment opportunity.
There are many options for investing in real estate in Antalya to achieve high financial returns.
Antalya is one of the safest cities in Turkey.
The abundance of services and the strength of the infrastructure.
It is home to some of the best beaches in Turkey. Thus, there are unqualified offers of tourist real estate.
Antalya real estate has sea views. Moreover, it provides the investor with the opportunity to become a Turkish citizen.
The luxury of modern residential complexes with its various service facilities in the most vital locations in Antalya.
The quality of construction projects in Antalya and the standard specifications in several aspects, such as designs, finishes, and others.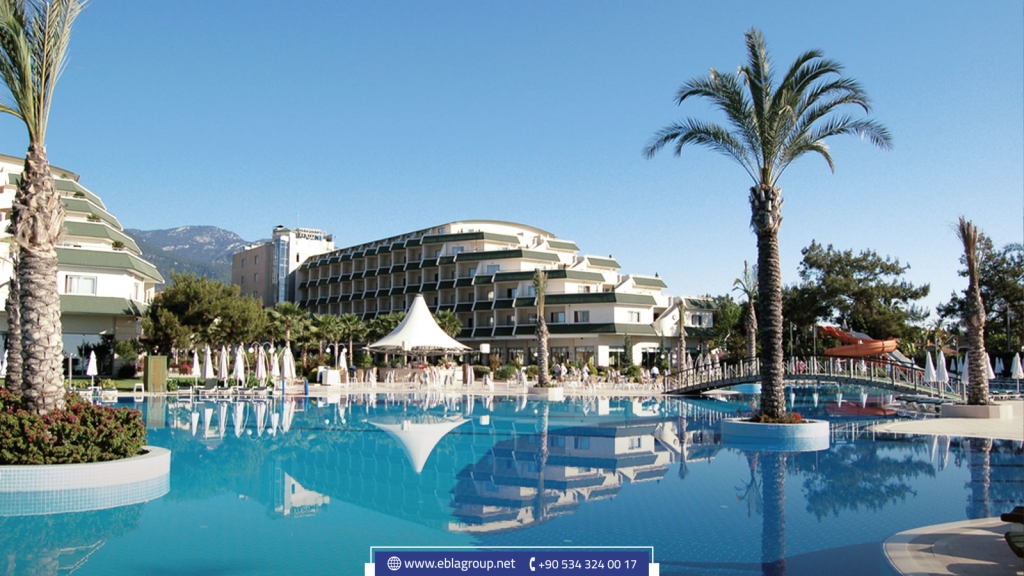 Thus, investing real estate in Antalya is feasible. For various options of real estate investments, do not hesitate to contact Ebla Real Estate.
Edited by: Ebla Group Real Estate
If you like the topic, do not forget to share it with your friends.