Blocked cheque in Türkiye
A blocked cheque is one of the safest ways to pay money while buying a property in Türkiye. This is what we will talk about in this article from Ebla Real Estate.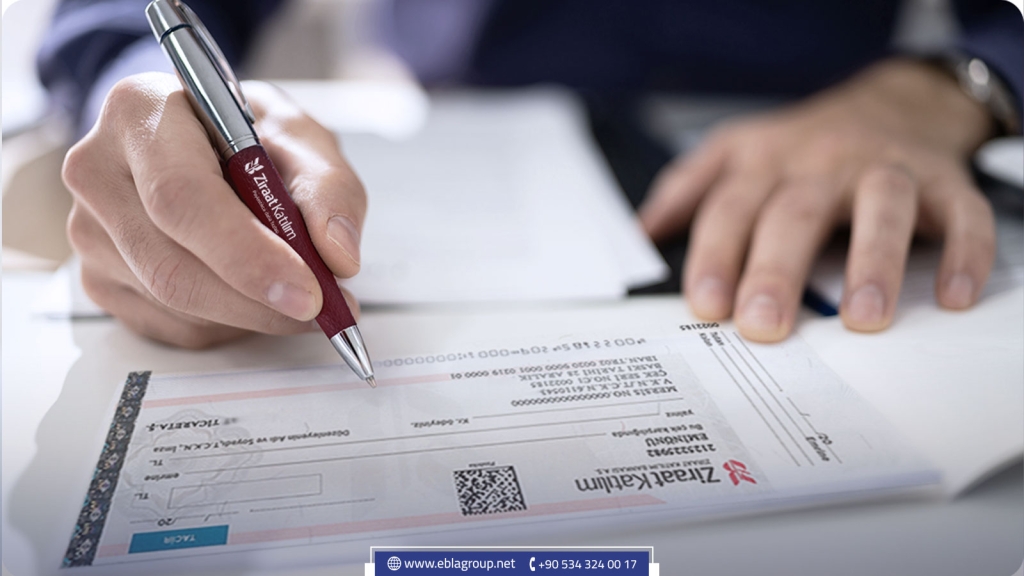 Ways to pay for real estate in Türkiye: 
Cash payment

: It is the traditional way to pay for real estate in Türkiye, which we do not like to use because it is not safe. Carrying a large amount of money may expose you to problems, such as losing the amount or exposure to theft and the like.

Bank transfer:

It is a common and safe method if you are dealing with licensed and legal companies.

Swap:

It is a legal and safe method. Payment procedures take place within the municipality. However, this way is not provided by all municipalities.
The last method is to pay with a

blocked cheque

.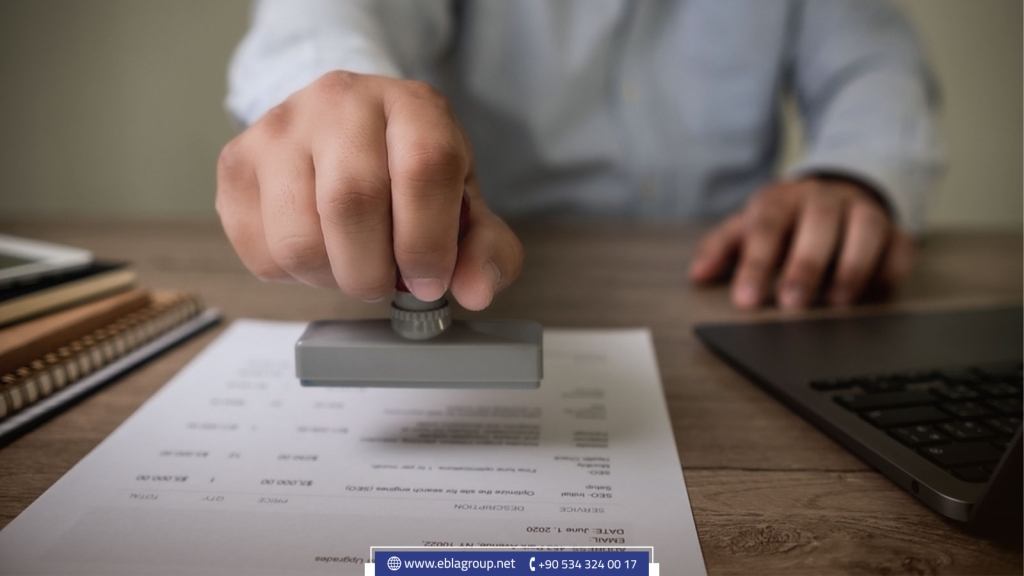 Blocked cheque in Turkey:
Blocked cheque is a certified check, issued by the bank with the approval and request of the customer in order to send or give it to an entity or person.
The blocked cheque includes a set of data, namely: The date of its issuance by the bank, recipient data, sender data, amount value
We note here that the blocked cheque is issued just in the case of real estate purchase.
Pay with a blocked cheque to obtain Turkish citizenship:
To obtain Turkish citizenship, you must pay through a money transfer or by blocked cheque. To pay by the blocked cheque you must extract a copy of the check signed by the person concerned to present it during the application for Turkish citizenship. Moreover, you must obtain a statement of receipt of the property.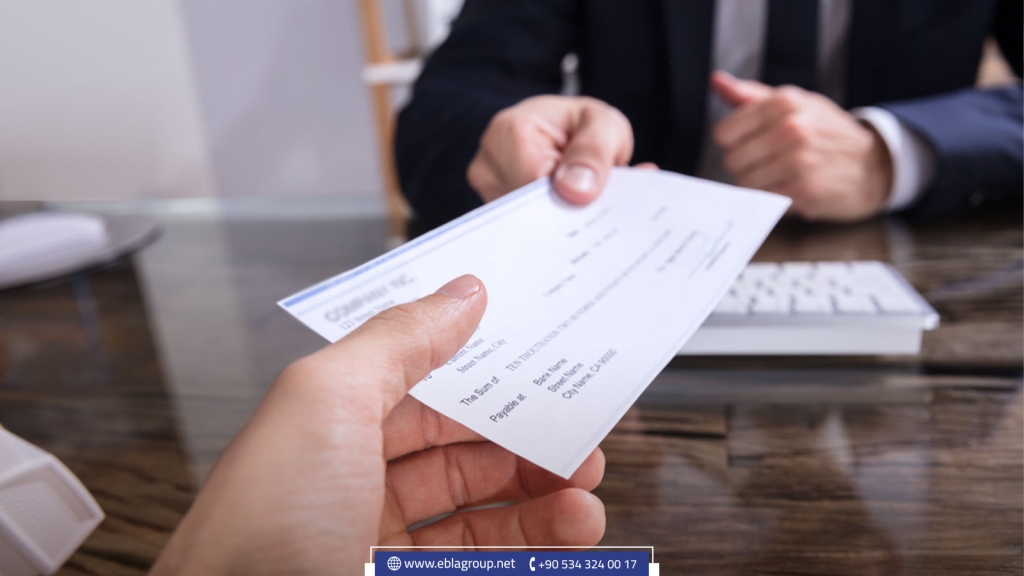 Edited by: Ebla Group Real Estate
If you like the topic, do not forget to share it with your friends