Residential complexes in Turkey – Advantages of living in residential complexes in Turkey
Residential complexes in Turkey are the ideal place for living. Moreover, many real estate professionals believe that the best real estate investment areas in Turkey are residential complexes. To know more about the residential complexes in Turkey and their features, read this article from Ebla Real Estate.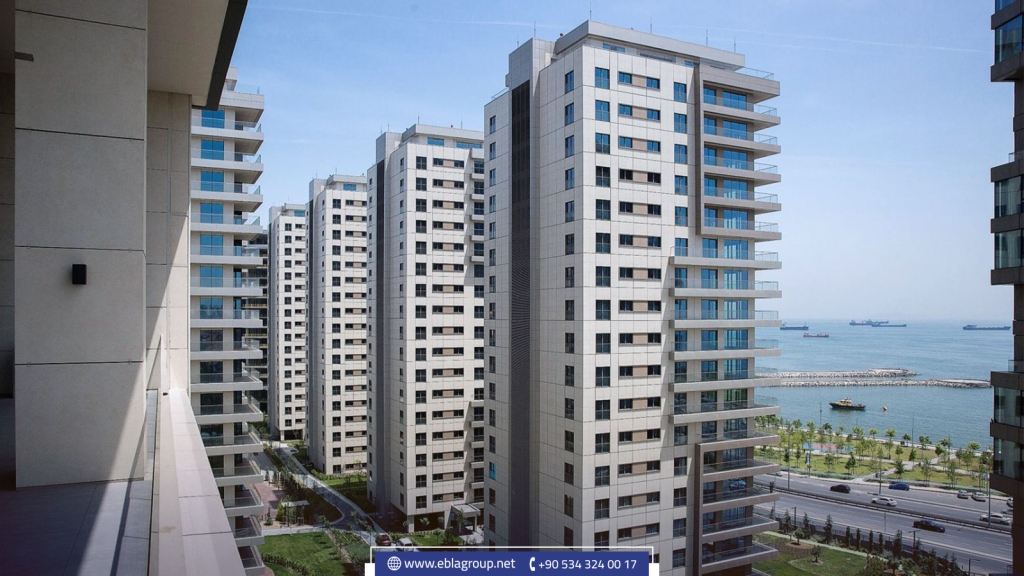 Residential complexes in Turkey:
Residential complexes in Turkey are among the most sought-after places for living. They attract the attention of Turks and foreigners. Turkey has a huge number of residential complexes, with a modern structure, a full range of facilities and high-quality specifications and standards.
Most residential complexes in Turkey include apartments, offices and commercial shops. Moreover, There are various recreational and social services that vary from one project to another according to its luxury, such as indoor and outdoor swimming pools, sports clubs, Turkish baths, saunas, steam rooms, gardens and children's games, car parks, cinema rooms, meeting rooms, electric elevators, restaurants, cafes, walking and jogging paths, central heating, and playgrounds.



Advantages of living in residential complexes in Turkey:
Security and safety:
Modern residential complexes provide a high level of security and protection as they contain modern surveillance cameras that work around the clock in addition to a developed security system. Furthermore, there are alarms against the danger of fire or gas leakage. Additionally, there are security guards to supervise the complexes in Turkey and protect the residents.
Moreover, The entry of the compound is also controlled by the security guards with an automatic opening system making sure only the residents or their confirmed guests are allowed to enter the building. Thus, the compound will be protected from strangers or thieves' abuses.
High-quality construction and distinctive architecture:
All residential complex buildings in Turkey have been designed with a unique architecture, relying on the best Turkish and foreign engineers. They also comply with the European style, and with the international specifications set by the Turkish government.
Moreover, Almost all residential compounds comply with anti-seismic measures.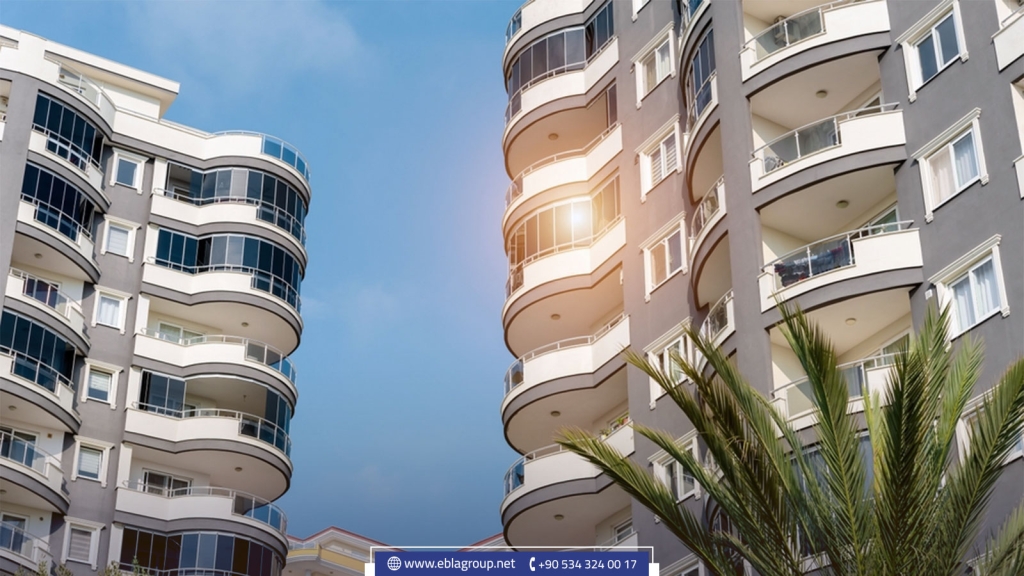 Service, social and recreational facilities:
Residential complexes in Turkey are based on the concept of life inside the complex by fulfilling all the residents' needs, so they won't have to leave the borders of the compound.
 They provide all the daily needs such as markets, shops and grocery stores. In addition to leisure facilities such as fitness centers, saunas, gardens, swimming pools, cafes, sport fields and playgrounds. Some of them even include a 5-star hotel for your guests.
Thus, residential complexes gather people's favorite recreational facilities and social services in one place.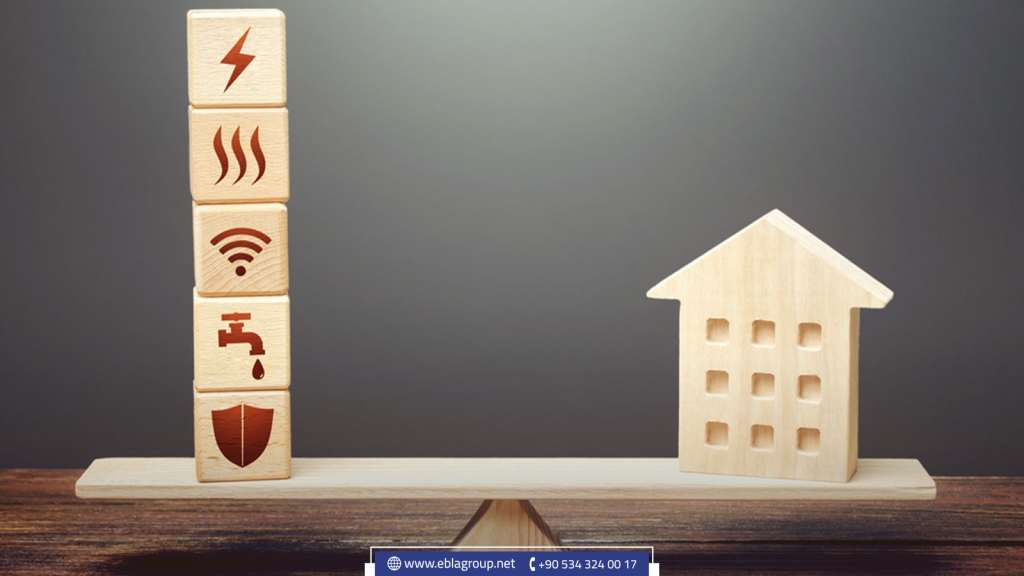 Close to transportation and facilities:
Residential complexes are usually built on the main roads. Thus, they are close to public and private transportation. Moreover, some residential complexes provide free transportation from the complex to public transportation stations.
In addition, the construction companies choose to build residential complexes in vital locations that provide charming views, close to important public facilities such as schools, universities, shopping centers and others.
Cleanliness, maintenance and continuous development:
The management of the complexes bear the burden of maintenance and development in the facilities and services. Moreover, the maintenance staff shall carry out repairs and follow up problems and malfunctions.  
In addition, they provide hot water service for homes, in addition to the service of periodic cleanliness of the facilities and buildings of the complex, and many other services.
Why are residential complexes in Turkey a successful investment opportunity?
Investing in residential complexes has become a target for many Arab and foreign businessmen. 
The high demand for buying apartments in residential complexes in Turkey.
The continuous rise in real estate prices, especially in areas that witness such demand.
Moreover, the value of rent houses in the complexes are constantly increasing.
Residential complexes have strategic locations in central areas with easy access to public transportation.
Furthermore, residential complexes are characterized by their proximity to the commercial complexes, where shops and halls for multiple investment areas.
There are various offers for those wishing to buy a property within residential complexes, including offers to buy an apartment in installments and others.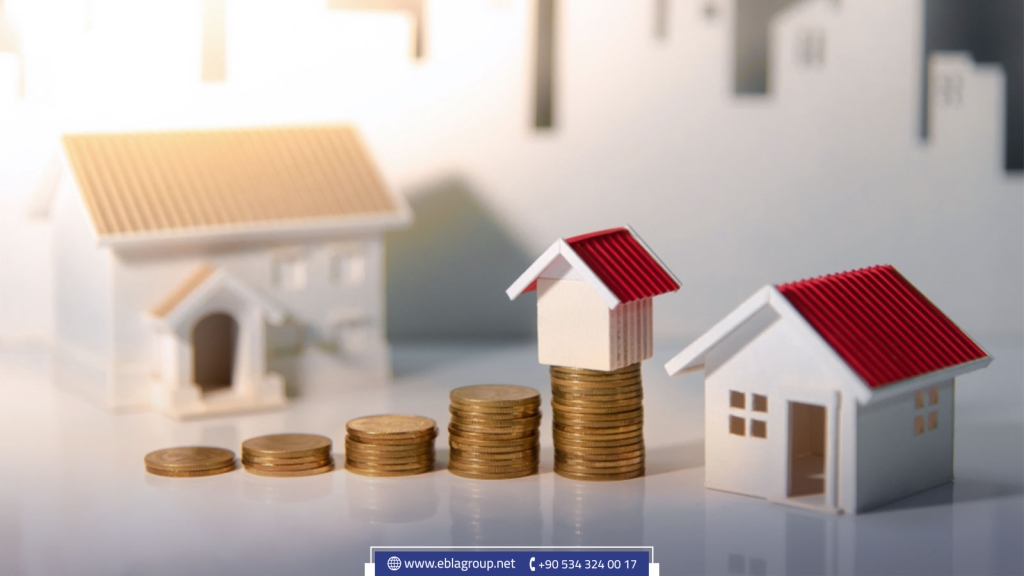 Thus, we talked about the advantages of living in the residential complexes in Turkey and their investment importance. It is worth noting that Ebla Real Estate provides the best offers in residential complexes in vital locations, with a full range of services and facilities.
Edited by: Ebla Group Real Estate
If you like the topic, do not forget to share it with your friends
Related articles:
Laws of buying real estate in Turkey for foreigners
Types of real estate in Turkey