Turkish Baths in Istanbul
Ottoman Turkish baths have an important place in Turkish culture. Moreover, they are on the top of the list of places to visit in Turkey for tourists. Therefore, in this article from Ebla Real Estate, we will provide information about the Ottoman Turkish baths and we will mention the best Ottoman Turkish baths in Istanbul.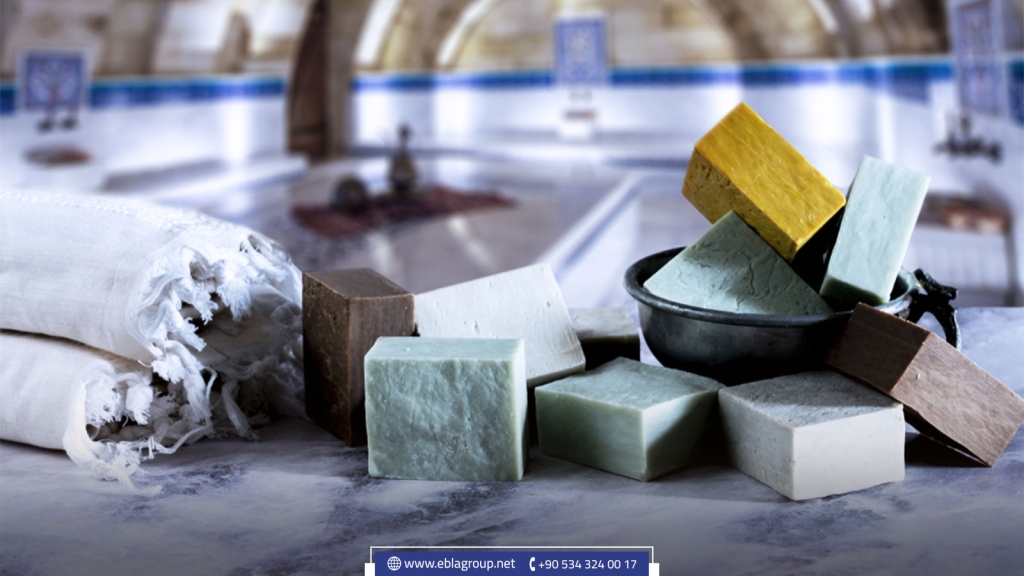 Ottoman Turkish baths:
The Turkish bath, or a Hammam, is a building that is heated by a special hot water circulation system and used for bathing purposes. Hammam, the Ottoman variation of the steam bath, is a time-held tradition of relaxation, rejuvenation and self-care. Moreover, Turkish baths in Istanbul strengthen the immune system and are good for various joint pains, as well as relaxing and calming. They allow you to get rid of all toxins stuck to your skin and hair with the effect of a hot environment provided by hot water and steam.
During the Ottoman Empire, Turkish baths were places that were a part of daily life. Most of these baths are still in service today without the slightest lack of Turkish bath culture.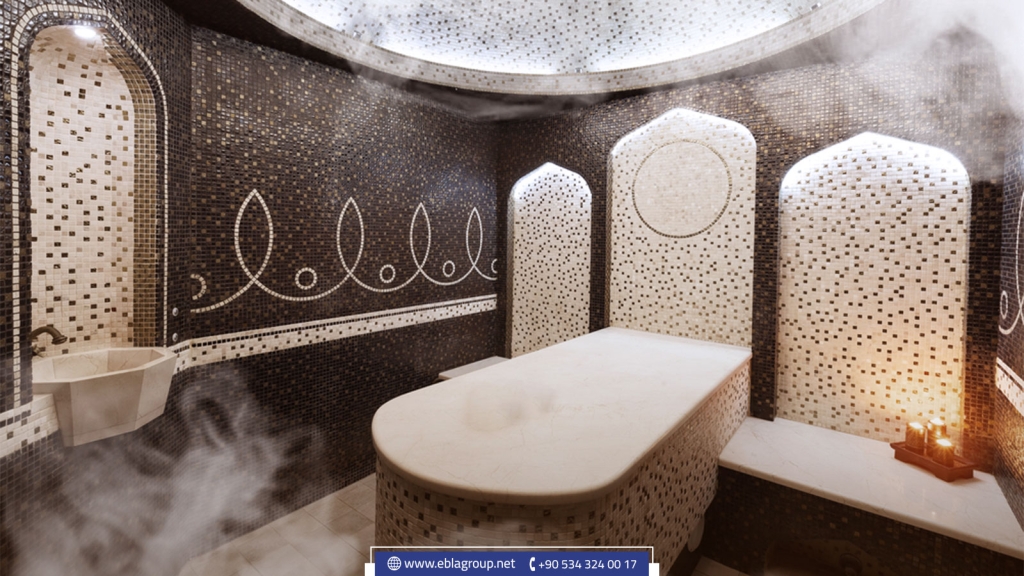 Structure of Turkish baths in Istanbul:
The Turkish bath in Istanbul traditionally consists of a main circular and large marble steam room with high ceilings that is heated by a furnace with hot air flowing through conduits under the floor.
Moreover, the center of the main room has an elevated circular platform called the "gobek taşı" (which translates to naval stone) on which bathers can lay to experience the heat and where the massage and scrubbing take place.
Furthermore, the surrounding walls are lined with individual sinks, referred to in Turkish as "kurna," with hot and cold water taps that you sit next to and fill up with water at your desired temperature and use metal or copper bowls that are called "tas." to pour the water over your head and body.
It is worth noting that upon entering the Turkish baths in Istanbul.. You find a series of changing rooms that usually contain a bed-like platform to lie on and relax.
The most famous Ottoman Turkish baths in Istanbul:
Çemberlitaş Hamamı:
Built by Mimar Sinan, the most famous architect of Ottoman history in 1584. Çemberlitas Bath is close to the historical covered bazaar on the historical peninsula of Istanbul. Various Turkish baths activities are still culturally held in this 435-years-old Turkish bath, which has two different areas for men and women. Undoubtedly, the architecture of the bath is worth a visit.
Cağaloğlu Hamamı:
It is one of the best Turkish baths in Istanbul, built in 1741. Cağaloğlu Hamam, where you can see the Ottoman architecture and baroque style together. Located between Sultanahmet and Cağaloğlu regions. The bath has two separate areas for men and women. The bath, which attracts attention with its architecture, is listed in the famous book "1001 Places to Visit Before You Die".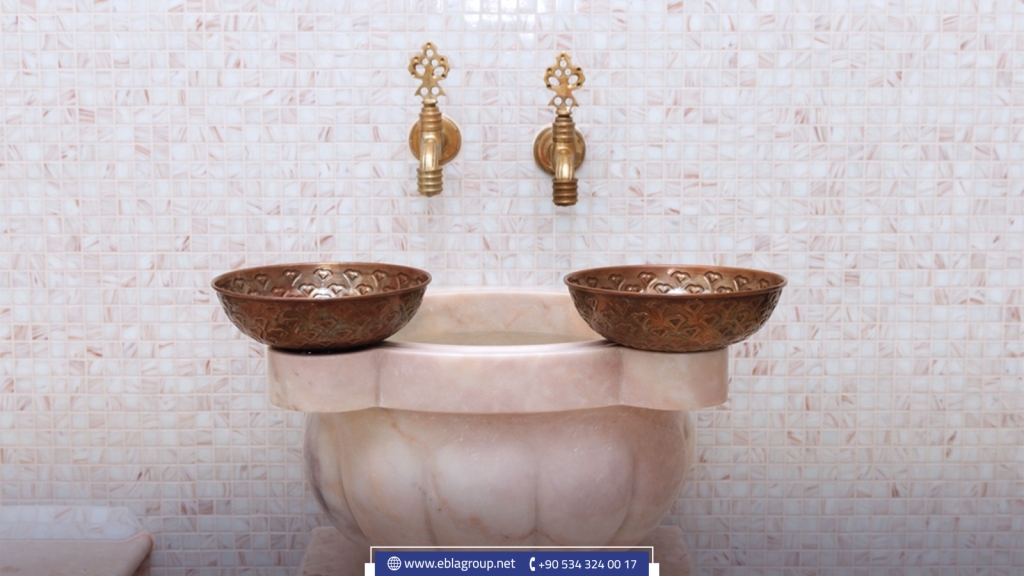 Tarihi Galatasaray Hamamı:
The bath built by Sultan Beyazit II in 1481 may be the most famous bath in Istanbul. As it is close to Istiklal Street. The hammam, which has been used by the students of Galatasaray High School throughout history, is open to the public. Moreover, many activities are organized inside and the famous Ottoman cultural sherbet is served.
Tarihi Kılıç Ali Paşa Hamamı:
This bath, which is another work of Mimar Sinan, was built in the 1580s for sea merchants and sailors. Nowadays, the bath has been restored in accordance with its architectural texture. It has a beautiful atmosphere where you can see the brightest periods of Ottoman history.
Ayasofya Hurrem Sultan Hamamı:
The 450-year-old bath built by Suleiman the Magnificent in the name of Hürrem Sultan is located between the Süleymaniye Mosque and the Hagia Sophia Museum. The atmosphere that it creates with its interior design will fascinate those who see it.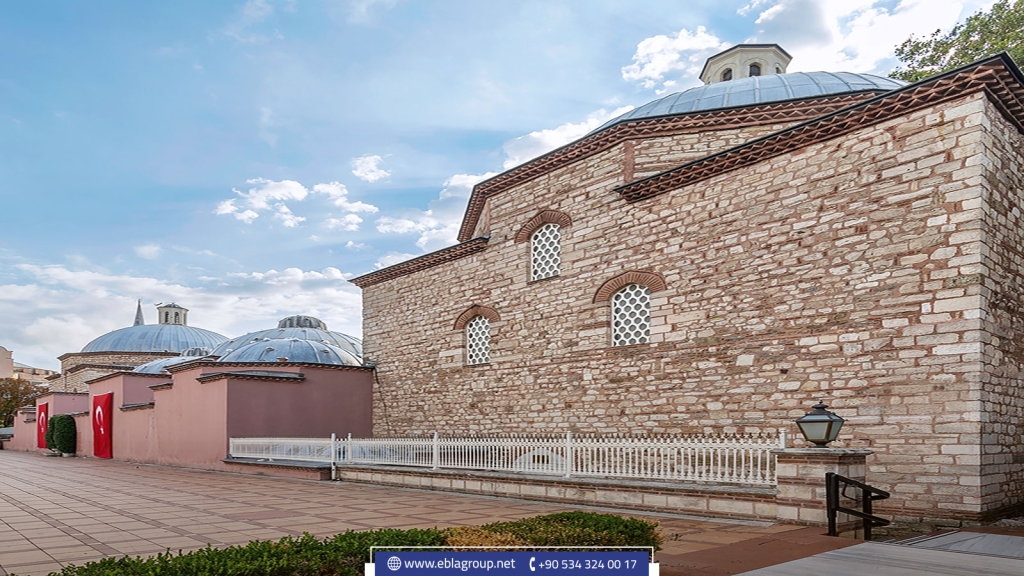 Of course, there are many other Turkish baths in Istanbul, which we cannot mention in one article.
Edited by: Ebla Group Real Estate
If you like this subject, do not forget to share it with your friends to benefit.
You may like to read: