Eskisehir in Türkiye
If you are looking for an interesting tourist destination in Turkey, Eskisehir is the perfect choice for you! This charming city includes many tourist attractions. Moreover, it is distinguished by its beautiful nature, rich history, and unique culture. To know more about Eskisehir in Türkiye, read this article from Ebla Real Estate.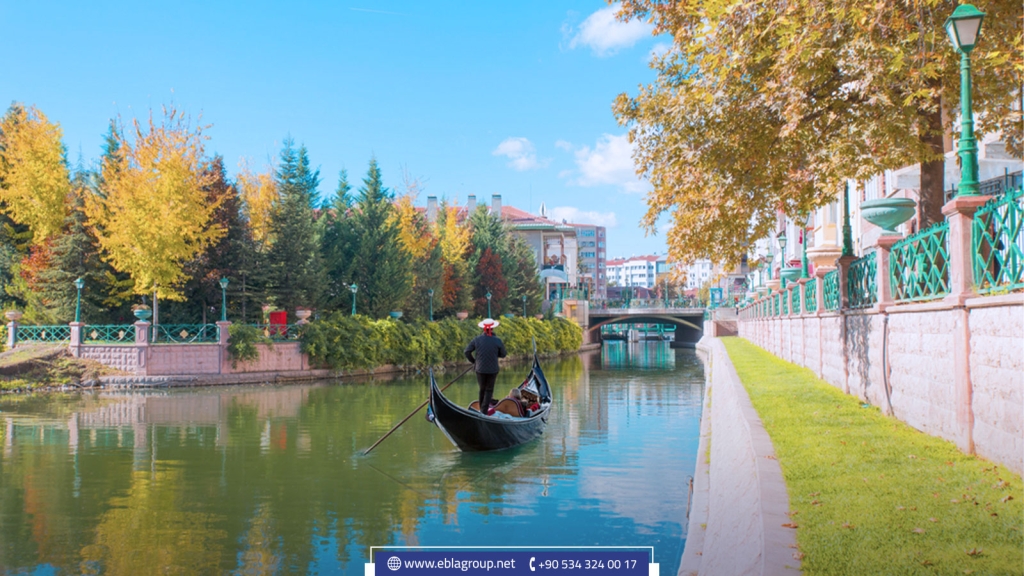 Eskisehir in Türkiye:
Eskisehir is one of the most attractive cities for tourists in Türkiye. The city is located in northwest Türkiye, It is famous as a center for traditional carpet and clothing industries. It is also famous for its beautiful nature and its amazing tourist attractions. Among the most important information about Eskisehir are:
The name of the city "Eskisehir", where the historical background is dating back to the 14th century Hittites, means "Old City" in Turkish.
Eskisehir is located in the middle of Anatolia, northwest of Turkey, 233 km west of Ankara, 330 km southeast of Istanbul, and 140 km from Bursa.
It covers an area of ​​2,678 square kilometers, with an altitude of 788 meters above sea level.
Eskisehir comes 25th in terms of population density, with about 900 thousand people.
Eskisehir city ranks 8 as the safest city in the world.
Eskisehir was chosen as the World Capital of Culture in 2013, and it also won the title of UNESCO's Intangible Cultural Heritage Capital.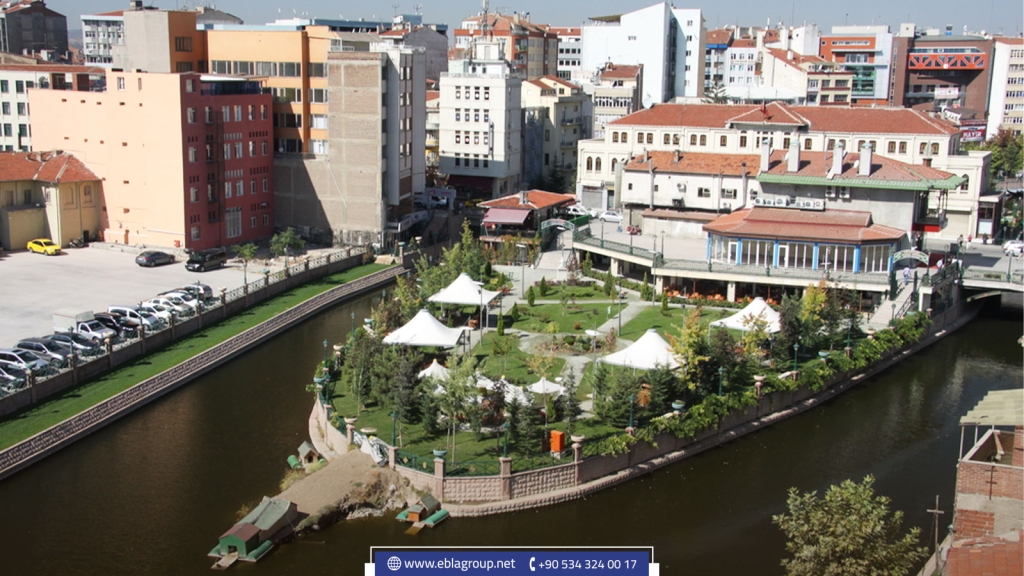 Culture and education in Eskisehir in Türkiye:
With two huge universities, named Anadolu University and Osmangazi University, and with approximately 60,000 students, Eskisehir is also well known as a "student city".
Thanks to its dynamic population, the city has a multicultural and active socio-economic structure. Every year several cultural, social, and scientific activities have been organized at the city such as; Symposiums, exhibitions, dance, music, cinema and theater festivals.
In addition, the public library was established in Eskisehir on June 1, 1926, and the number of books in that library is about 53,438 books.
Tourism in Eskisehir in Türkiye:
Eskisehir in Turkey is one of the important tourist areas. It attracts many local visitors and foreign tourists. Tourism in Eskisehir varies between museums, nature, and archaeological, historical and cultural places.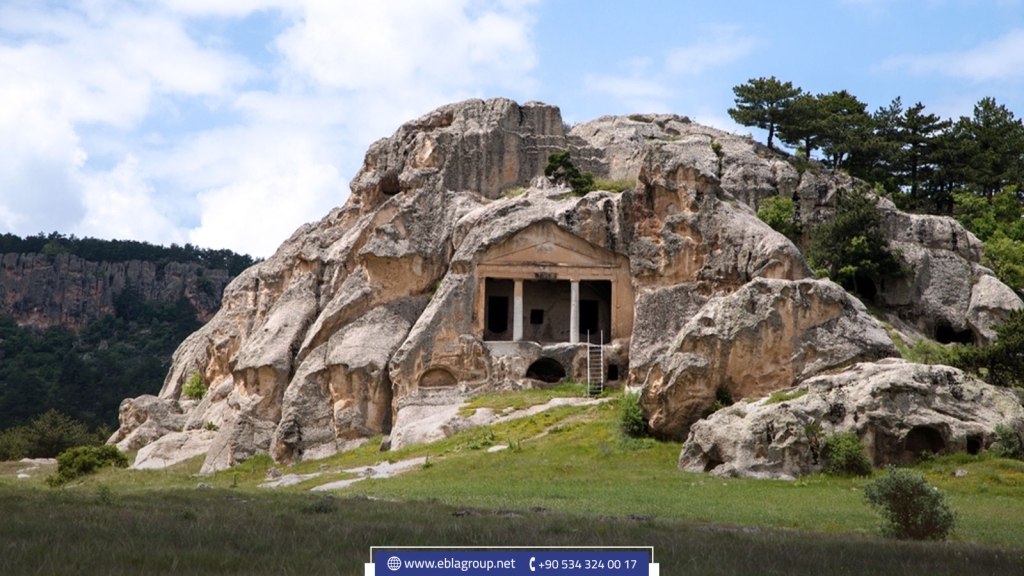 It has many tourist attractions, the most important of them are:
Odunpazari Houses:
Odunpazarı is one of the most popular tourist places in Eskisehir, as it is the cultural and historical center of the ancient city of Eskisehir. The houses of Odunpazari contain all the features of the Ottoman architecture, as they have wonderful colors and special architecture. Thus, they are an excellent choice for cultural tourism in Eskisehir.
Porsuk River and Islands:
Porsuk Çayı River is one of the most beautiful tourist areas in Eskisehir. The river runs in the city center and is covered with trees and grass on both sides.
Kent Park:
One of the largest parks in Eskisehir, located in the heart of the city. It covers an area of ​​300 thousand square meters. Kent Park includes an outdoor pool, cafes and restaurants, souvenir shops, stables, playgrounds and a huge artificial pond.
Sazova Park:
Sazova Park is one of the most important factors of tourism in Eskisehir. The castle that resembles the palace of princesses in Sazova Park gives the city a stunning aesthetic appearance. Sazova Park also includes a zoo and an underwater world.
Wax Museum (Yılmaz Büyükerşen Balmumu Heykeller Müzesi):
The gallery presents several collections, distributed according to their subjects: military, sultans, Ataturk and his family, famous football players, Turkish and world leaders, theater stars and Hollywood actors. Most of the figures depict famous people from Turkey.
Undoubtedly, there are other famous parks, monuments, museums and tourist attractions in Eskisehir.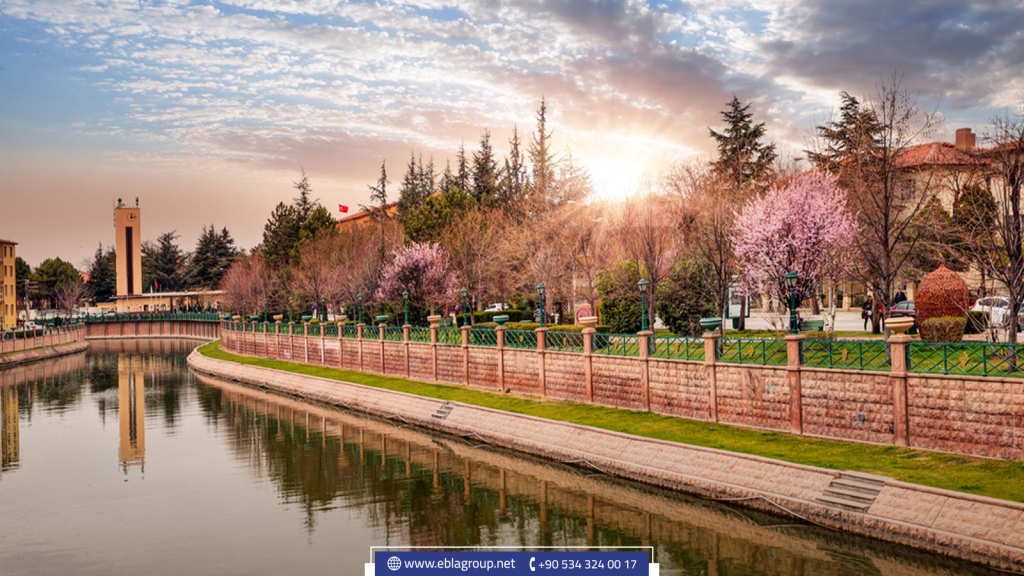 Economy in Eskisehir in Türkiye:
Eskişehir is one of the leading cities in Turkey in terms of socio-economic development. The city has one of the largest Organized Industrial Zones in the country.
Being the home of the Turkish automobile, Eskisehir is still a manufacturing powerhouse. Today, metal, aviation, rail, food, mining, and ceramic sectors are all present in Eskisehir's economy.
In addition, Eskişehir in Turkey is famous for agriculture, as it is characterized by fertile soil and a climate suitable for agriculture. Among the agricultural products in Eskişehir: tomatoes, lettuce, onions, eggplant, fruits, wheat and barley.
Edited by: Ebla Group Real Estate
If you like the topic, do not forget to share it with your friends