Real estate in Trabzon in Türkiye – advantages of investing in real estate in Trabzon in Türkiye
Trabzon has become one of the most developed and sought-after residential areas on the northern coast of Türkiye in recent years. There is a great demand on real estate in Trabzon in Türkiye as there are many advantages of investing in Trabzon properties as we will see in this article from Ebla Real Estate.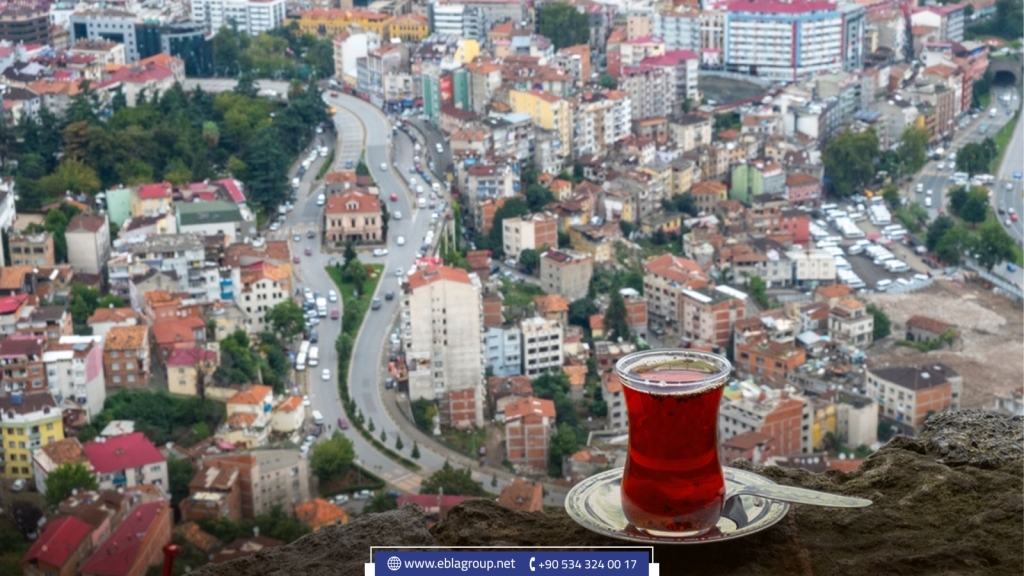 Trabzon in Türkiye:
Trabzon is one of the major cities of Türkiye and the biggest one in Eastern Black. It extends over an area of ​​4,685 square kilometers. It has a population of more than 816,684 people. Due to the rainy climate even in the summer months, it has lots of green forests and mountains with many rivers and highlands. 
Real estate in Trabzon in Türkiye:
Tourist countries are among the most prominent and important places in Türkiye and the most suitable for owning real estate in general. Based on the charming landscapes, advanced infrastructure and advanced services that Trabzon enjoys, real estate is a target for tourists and investors, especially citizens of the Arab Gulf countries.
Moreover, The city of Trabzon is witnessing a clear increase in the prices of its real estate, based on the increased demand around it, especially those close to tourist sites or those with a distinctive view.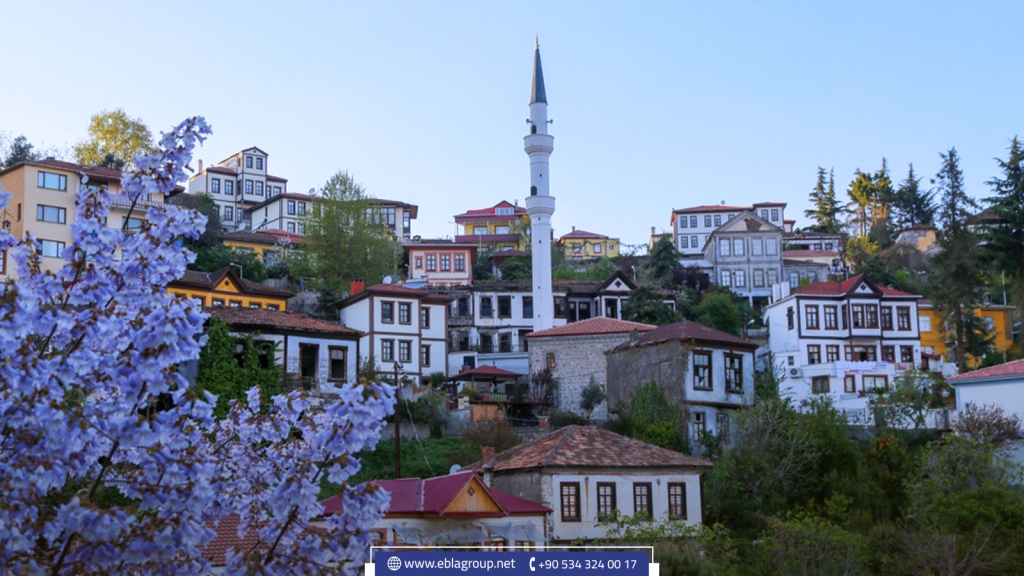 Reasons for real estate boom in Trabzon in Türkiye:
Geographical location of Trabzon:
Trabzon is located in northeastern Türkiye on the Black Sea coast. It is an important commercial gateway to Iran in the southeast of the country and the Caucasus regions in the northeast.
Moreover, the city of Trabzon in Türkiye is adjacent to Georgia and Russia, and this gives investors the opportunity to invest and buy property in a city that has high security and economic stability.
Tourism in Trabzon:
Trabzon is one of the most important tourist destinations in Türkiye. It is rich in ancient monuments and stunning historical and natural landmarks.
Trabzon annually receives millions of local and foreign tourists, led by Arabs from the Gulf countries. Foreign tourism has greatly positively affected the real estate market in Trabzon in Türkiye. Foreign investment projects added to it a great value.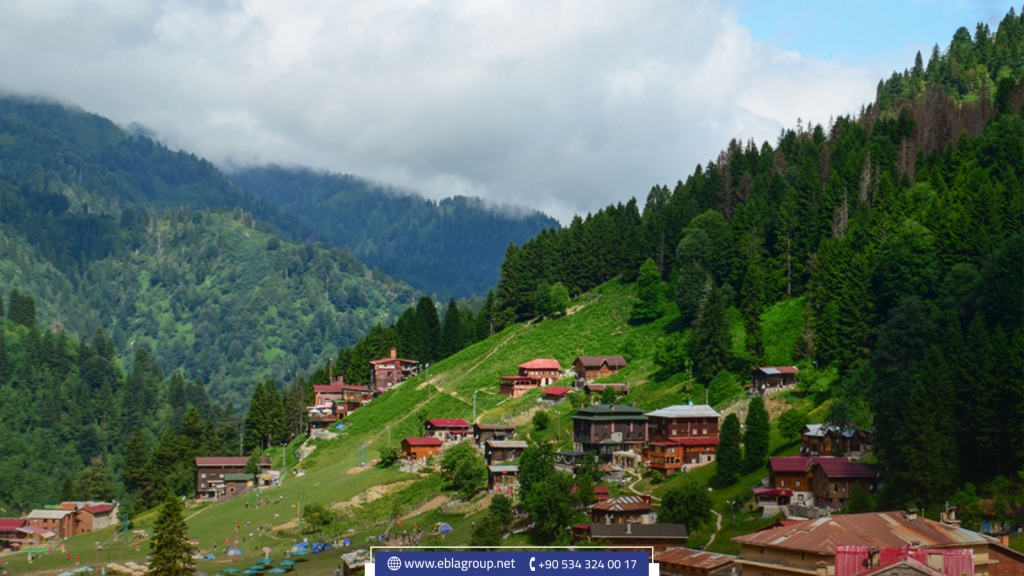 Medical tourism in Trabzon:
Trabzon in Türkiye is one of the premiere medical tourism centers in the country. International patients get services for the purpose of treatment and rehabilitation from hospitals in Trabzon.  In 2022, Trabzon received more than 29,000 foreign tourists who came to it for the purpose of medical tourism.
Advanced Infrastructure in Trabzon:
The advanced infrastructure is one of the most important pillars of the real estate boom in Trabzon.
There are major roads connecting Trabzon to other cities, a big harbor for international shipping traffic in the Black Sea, and an international airport. 
Government support for foreign investments in Trabzon:
The concerned authorities provided facilities and services on a wide scale to foreign investors, especially Arabs. Moreover, investors obtained many government privileges such as tax exemptions and the possibility of obtaining real estate residence or Turkish citizenship within a quick period of time without any difficulties.
Advantages of investing real estate in Trabzon in Türkiye:
The low cost of living, extensive investment opportunities and high living standards.
Easy access to Trabzon thanks to its modern airport and developed transportation network.
The region's mild climate and its various natural places also encourage investment in Trabzon real estate.
Most of the properties in Trabzon are newly-built or under construction, which makes it a perfect area for investments.
The variety of investment options in Trabzon real estate includes villas, apartments, and luxurious wooden cottages.
The quality and luxury of construction of the residential and commercial complexes of Trabzon real estate.
Moreover, real estate in Trabzon has a variety of charming views. There are apartments with sea views, apartments with mountain views, and others overlooking the forests.
Achieving high profits and financial returns that you may not get in other major cities.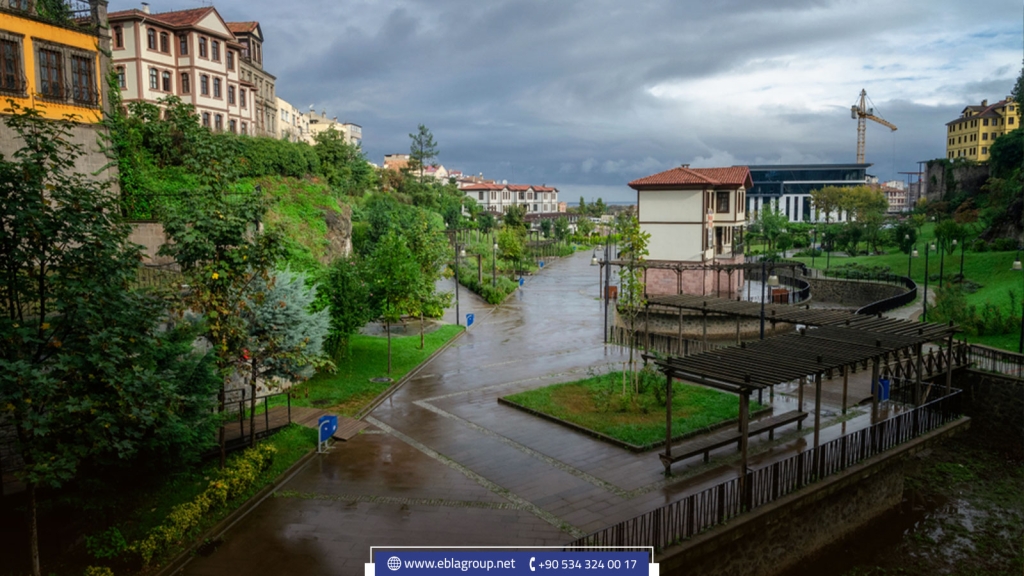 Thus, investing real estate in Trabzon is feasible. For various options of real estate investments, do not hesitate to contact Ebla Real Estate.
Edited by: Ebla Group Real Estate
If you like the topic, do not forget to share it with your friends.