Mersin in Türkiye
Mersin is one of the most important tourist centers in Türkiye. It has many charming natural places and historic areas in addition to a seacoast with lively facilities. To know more about this city, read this article from Ebla Real Estate.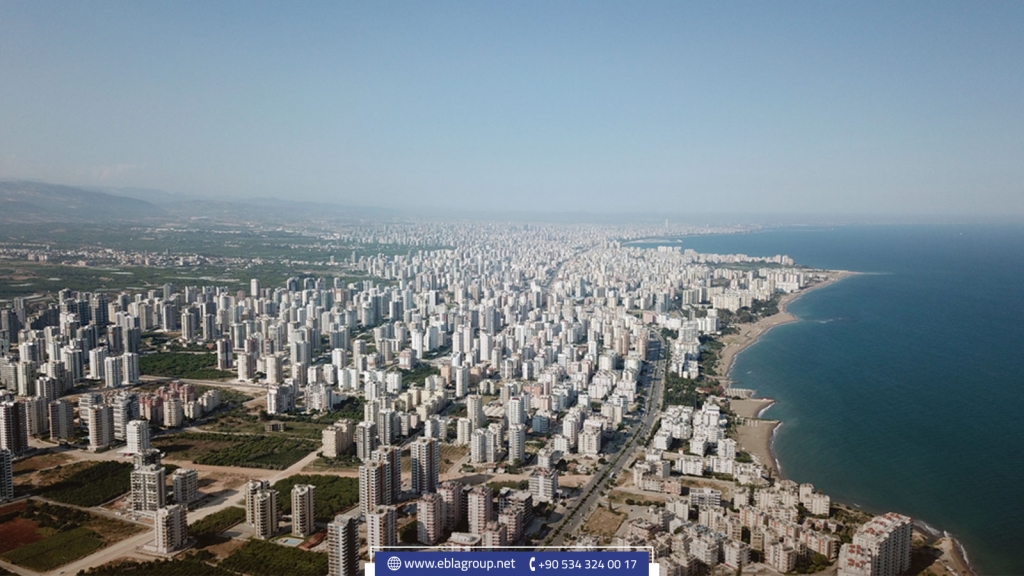 Information about Mersin in Türkiye:
Mersin is a coastal city located in the Mediterranean region in southern Türkiye. Mersin includes 13 districts, 4 of which are central districts. It extends over an area of ​​16,010 square kilometers, with a height of 5 meters above sea level. It has a population of 1,916,432 people. 
It is worth noting that the coast of Mersin is the longest coastline in Türkiye and in the eastern Mediterranean.
Economy in Mersin in Türkiye:
Both in agricultural and industrial production efficiency, with the advanced commercial and financial institutions (banking and finance sectors) the experience of external relations; owning an international port, the improved Free Zone activities, and with its strong commercial infrastructure; the province has taken its place in today's global business trade particularly as an important commerce and logistic center of the Mediterranean Region.
Extensive citrus fruit growing, greenhouse early fruit and vegetable production and viticulture have made agriculture the second important sector. Moreover, strategic industrial facilities such as glass, cement, chrome, sodium carbonate and also small and medium size industry facilities such as food products, rubber and plastics products, fabricated metal products and manufacture of machinery and equipment, textile and wearing apparel, base metal industry and chemical products are the important manufacturing ranges of the region.
Additionally, tourism has reached an international level with the tourists coming from Middle East countries.
Due to intensive building activities in Mersin, the construction sector is also one of the fastest growing sectors. According to the number of house sales.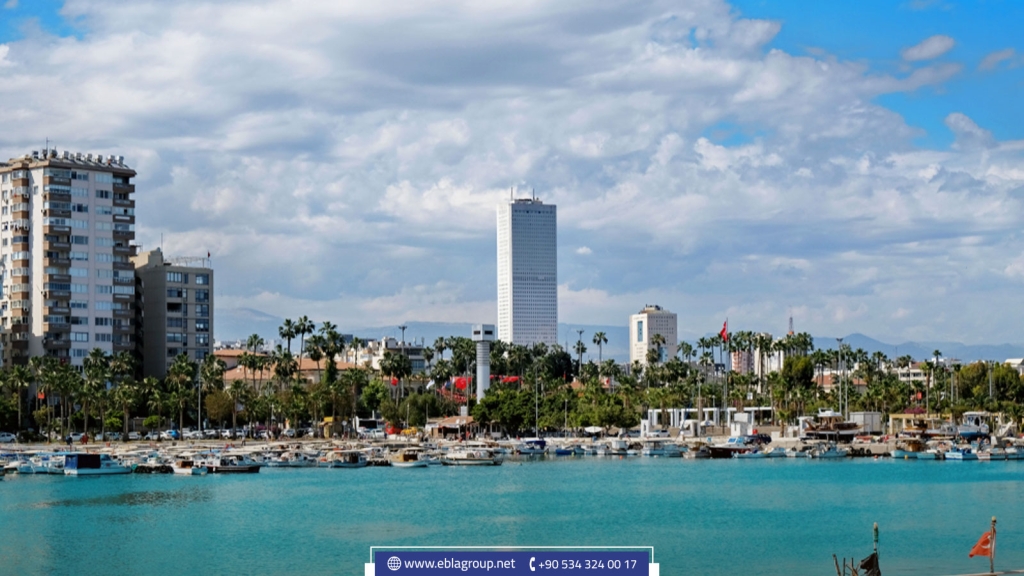 Tourism in Mersin in Türkiye:
Mersin is one of the most important tourist centers in Turkey. Especially since it has the longest sea coast in the country. Moreover, it includes real estate and tourism projects such as facilities, complexes and luxury hotels, established in the region to support the tourism and investment sector in Mersin.
Mersin ranks first among Anatolian cities in terms of the number of archaeological excavation sites. Furthermore, there is a high demand for Yacht tourism in Mersin.
Moreover, with the aim of encouraging tourists to the city, many popular and cultural festivals and carnivals are held in the region.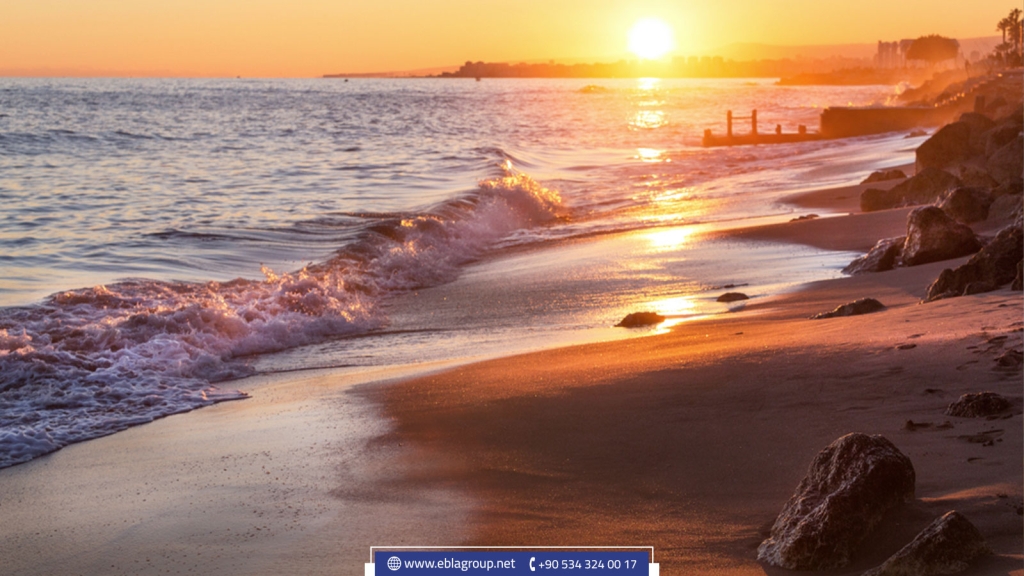 The most important tourist attractions in Mersin in Türkiye:
Mersin beaches:
The distinctive coasts of Mersin are among the most attractive tourist destinations for visitors, due to its recreational centers, marine activities and service facilities.
The sandy beach near Mersin, which is 108 km long, is a favorite destination for tourists, with its vital facilities such as playgrounds, restaurants, cafes and others.
Kanlıdivane:
It contains ruins of a temple, church, cistern and a town dating back to the Hellenistic, Roman and Byzantine periods, there is also a Hellenistic tower built in the second century B.C.
Mamura Castle:
Located 6 km south-east of Anamur, the castle has loophole walls built in order to thwart attacks from sea and land and it is surrounded by protection ditches on its three sides. Used by Romans, Byzantians, Karamanogulları and Ottomans the castle has Turkish-Islam architectural works such as mosques, fountains and Turkish baths.
Ancient City of Olba:
The ancient city of Olba is one of Mersin's most prominent historical places, having a group of monumental columns still lasting till today. It is a destination for tourists, mainly from Eastern European countries.
Edited by: Ebla Group Real Estate
If you like the topic, do not forget to share it with your friends