Real estate in Sapanca in Türkiye – advantages of investing in real estate in Sapanca in Türkiye
Sapanca is a preferred destination for real estate investment due to its magnificent nature, proximity to big industrial cities like Istanbul and Kocaeli, and its strategic location on the Istanbul-Ankara Highway. In this article from Ebla Real Estate, we will talk about real estate in Sapanca and the advantages of real estate investment in it.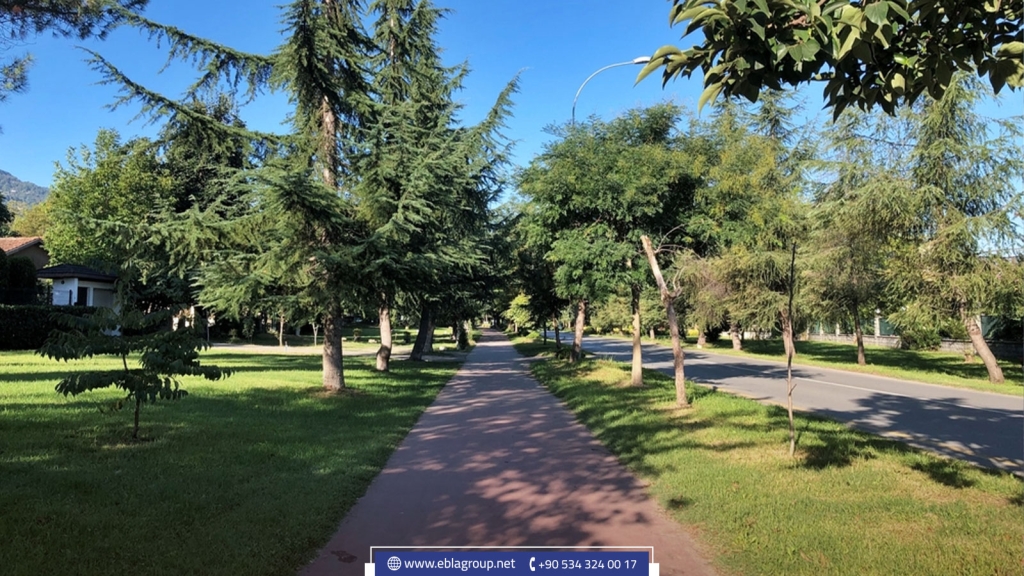 Sapanca in Türkiye:
Sapanca in Türkiye, or as it is known as the City of Dreams, is located in the state of Sakarya in the Marmara region near Istanbul, Izmit and Bursa. It is about 60 km away from Sabiha International Airport.
Sapanca extends over an area of ​​119 square kilometers, and has a population of more than 44,000 people.
Reasons for real estate boom in Sapanca in Türkiye:
Vital and strategic location of Sapanca:
Sapanca in Sakarya has a vital and strategic location in the Marmara region. It is about 130 km from the European side of Istanbul, about 15 km from Izmit, and 166 km from Bursa. Moreover, Sabiha International Airport is 60 km away.
In addition, the city of Sapanca is surrounded by picturesque natural attractions. Including waterfalls and forests, in addition to its large lake, which increases the value of its real estate.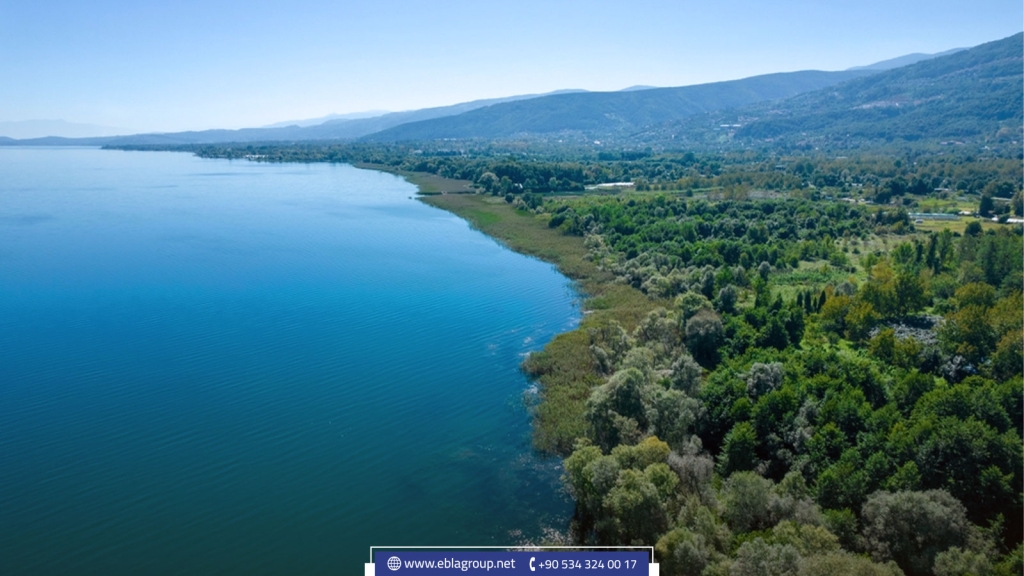 Tourism in Sapanca:
The magnificent Sapanca Lake and its stunning nature attract more and more tourists as well as investors looking to buy property in Türkiye. There are many boutique hotels around, as well as luxurious thermal hotels offering health and relaxation through the healing powers of underground mineral waters. It is also very close to Kartepe, the winter sports center of Kocaeli.
There are many recreational activities that attract tourists and make Sapanca a preferred destination. Among the most prominent of them are:
Visitors can sip a cup of coffee while watching the lake view on the slopes of the mountain. Moreover, they can rent a canoe, sea bike, or boat and go for a ride on the lake. Tourists also can cycle around the lake or take long walks in the lakeside recreation area.
There are campsites within the borders of Sapanca near or far from the lake. Thus, visitors can camp in the highlands or conservation areas close to the lake.
Furthermore, visitors can explore the region by touring the lush green highlands of Sapanca. 
History enthusiasts visiting Sapanca can also see the historical monuments belonging to the Ottoman period.
Visitors who want to get to know the natural beauties in Sapanca, can rent an ATV and go on a tour. And for people who like group activities, they can play paintball.
In addition, it is a good idea to ski in Kartepe if you visit Sapanca in Winter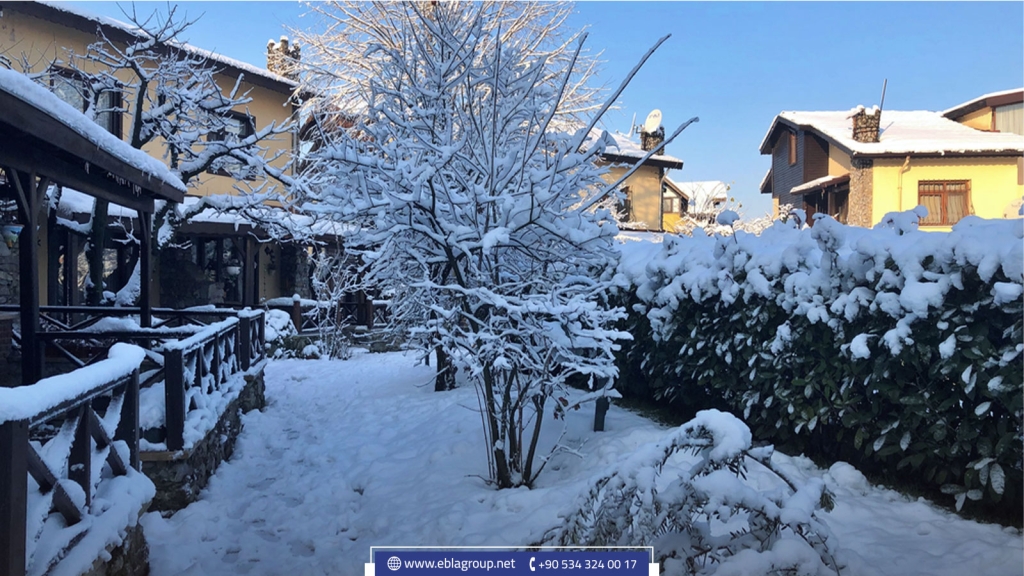 Advanced services in Sapanca:
Sapanca is characterized by a high-quality developed infrastructure. All services are available, including modern roads, internal and external means of transportation. In addition to educational centers where there are schools and a university. In addition, health centers, vital facilities, many markets and gardens, as well as hotels and residential and commercial complexes are available in the city.
Numerous urban projects:
Comfortable lifestyle of Sapanca, its picturesque natural environment and the fertile lands draw in many investors as well as middle and upper-middle class urban residents for real estate investment in Sapanca. Therefore, projects of villas and cottages have been established in Sapanca real estate.
The demand for luxury homes has significantly accelerated in recent years due to the increasing number of people who prefer to live in the middle of nature, yet remain close to Istanbul.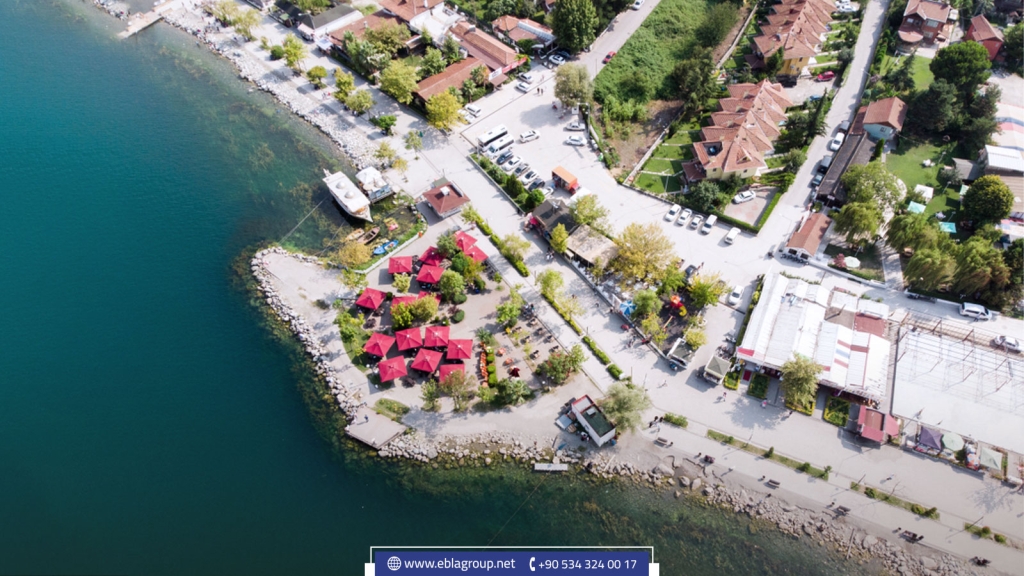 Advantages of real estate investment in Sapanca in Türkiye:
The price of real estate in Sapanca is relatively low, compared to the nearby major cities such as Istanbul, Izmit and Bursa.
Easy access to Sapanca thanks to its developed transportation network and its proximity to Istanbul.
The region's mild climate and its strategic location in nature, which encourage investment in Sapanca real estate.
Moreover, most of the real estate in Sapanca is newly-built or under construction, which makes it a favorite place for investments.
The diversity of real estate offers in Sapanca in terms of prices gives the opportunity for those with simple financial capabilities to find a suitable opportunity for ownership and investment.
The variety of investment options in Sapanca such as villas, apartments, and luxurious wooden cottages.
In addition, real estate in Sapanca has various charming views. There are apartments with a view of the lake, the hills, forests, and other wonderful views.
Quality of construction in residential and commercial complexes in Sapanca.
Achieving high profits and financial returns that you may not get in other major cities.
Thus, we talked about one of the most beautiful places in Türkiye for real estate investment. For the latest offers, do not hesitate to contact us.
Edited by: Ebla Group Real Estate
If you like the topic, do not forget to share it with your friends.